Selling on any online marketplace is both exciting and challenging at the same time, especially when it comes to ensuring that your transactions are secure and your interests are protected. For this reason, most online marketplaces have a system in place for seller protection to provide a smooth and safe selling experience to their sellers.
Mercari is a C2C online marketplace that enables its users to buy and sell new and used items. With over 20 million monthly active users and 100 million app downloads globally, Mercari is an attractive marketplace for both sellers and resellers to grow their business. However, the only thing that they might be concerned about is Mercari seller protection.
So in this blog, we will talk about the various aspects of Mercari seller protection in detail. From protection measures that Mercari takes for its sellers to shipping protection, we will cover everything. Moreover, we will share a few tips about how can you protect yourself as a Mercari seller. So let's start:
Mercari Seller Protection
Mercari Seller Protection is a system designed to safeguard sellers on the Mercari online marketplace. It provides sellers with certain safeguards and benefits to ensure a secure and fair selling experience.
The protection program offers coverage against fraudulent or unauthorized transactions, where Mercari may step in to resolve issues and provide refunds or reimbursements. Moreover, it helps protect sellers from getting penalized by buyers by evaluating the situation and resolving claims in favor of the sellers if they are deemed unfair.
Mercari seller protection aims to promote trust and confidence among sellers, reassuring them that Mercari is committed to addressing potential risks and supporting their rights. By providing this protection, Mercari strives to foster a reliable and transparent marketplace for sellers to sell with peace of mind.
What Mercari Seller Protection Covers?
Reimbursement Protection: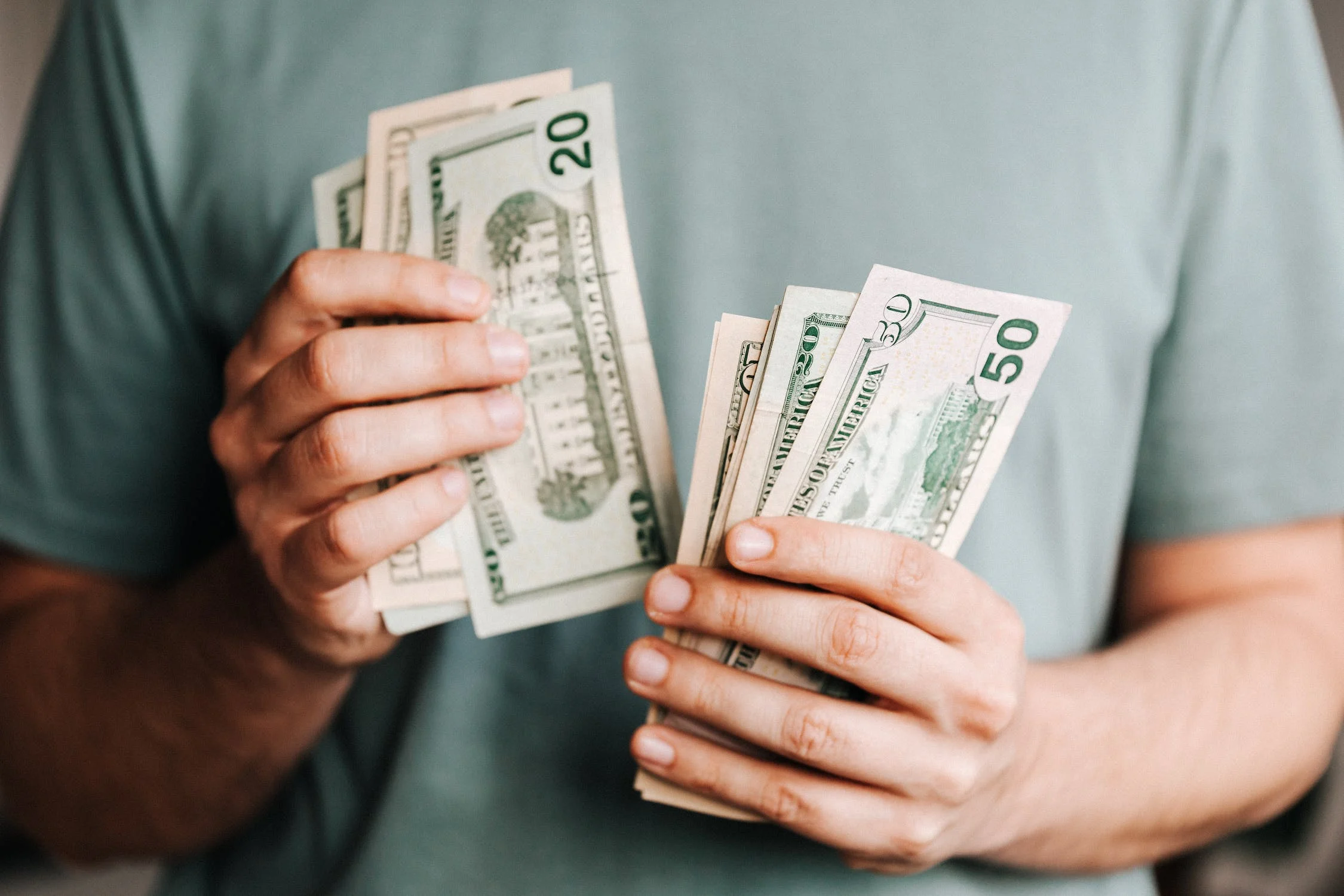 Ensuring that every seller on the marketplace gets his reimbursement for the sold items is an important aspect of Mercari seller protection. As a seller on Mercari, you don't have to be worried about your reimbursement as long as you are selling the right way.
You just need to ensure two things, that you ship your item promptly and accurately describe it to the best of your ability. By doing so, you will be able to establish a foundation to receive payments for the items you sold.
Remember that once an order is placed on Mercari, cancellation or return is not possible without the seller's consent, except under the below circumstances.
Buyer claiming that the item received does not match its description.
The sold item violates Mercari's terms of service in any way.
The shipping carrier fails to provide an acceptance scan within 30 days of the purchase date.
Shipping Protection: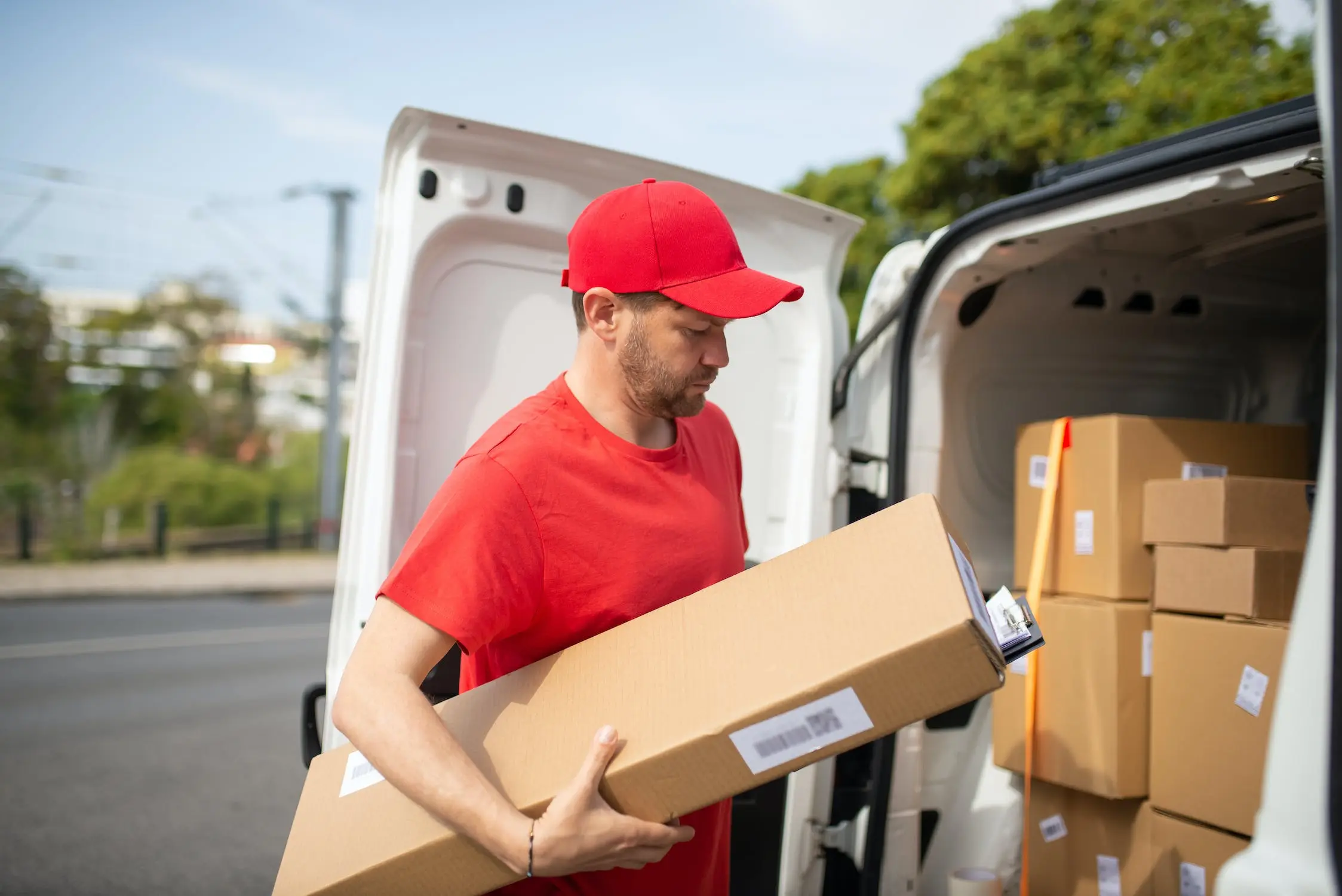 Shipping protection offered by Mercari provides coverage in case your shipped item gets damaged or lost during transit. If you are using Mercari prepaid labels, all orders up to $200 are eligible for shipping protection.
The Mercari shipping protection ensures that if your item is damaged or lost while being shipped, you can receive compensation for the value of the item. As a seller, it gives peace of mind to sellers, knowing that you are financially protected in case of any unfortunate incidents during the shipping process.
However, it's important to note that shipping protection is specifically tied to Mercari prepaid labels and certain shipping methods. If you choose alternative shipping methods or labels outside of Mercari's system, the coverage won't apply.
Return/Refund Claim Protection: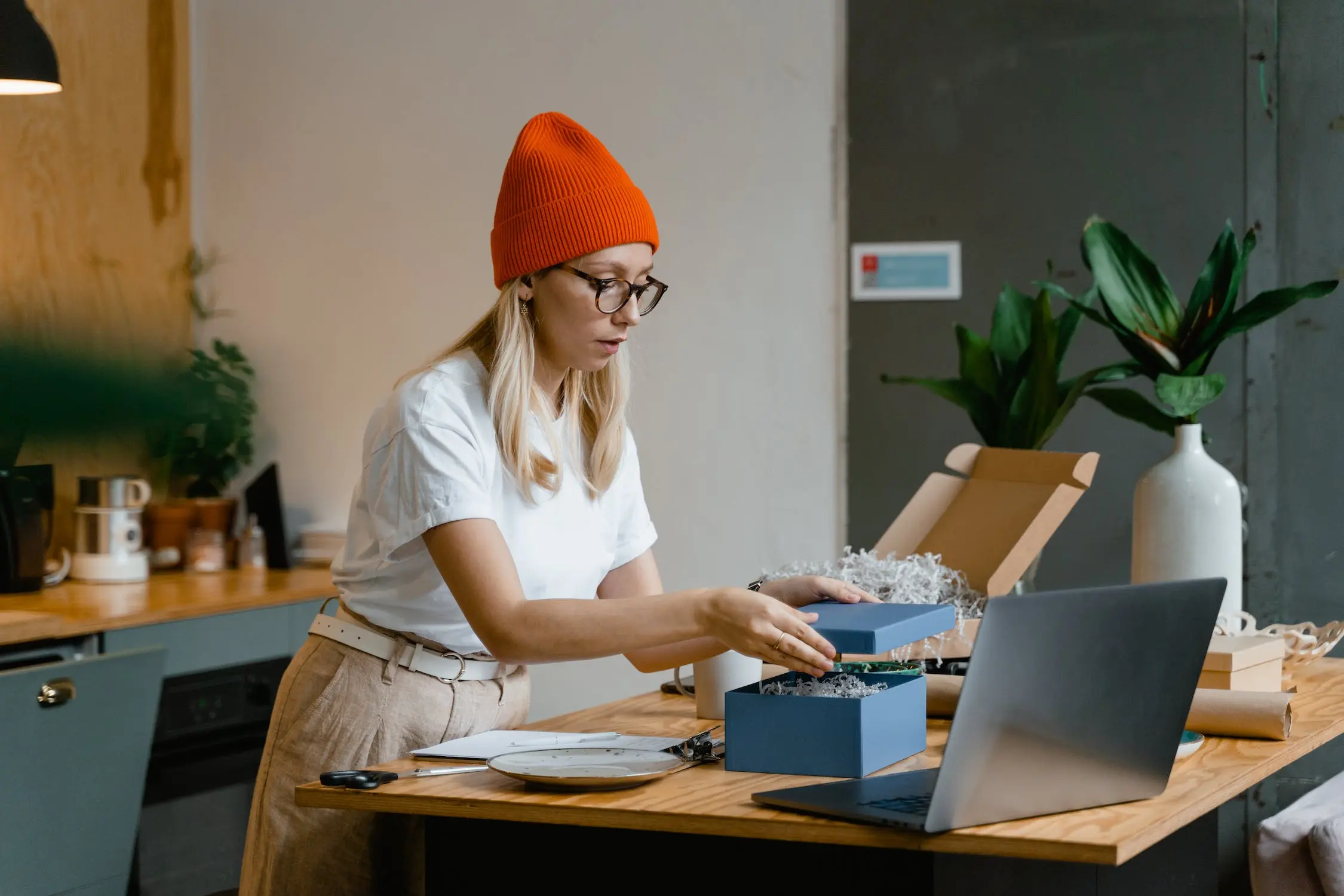 Mercari seller protection is also designed to safeguard sellers on the platform against fraudulent return or refund claims by buyers. To get a refund on Mercari, the buyer has to return the item to the seller in the same condition in which he receives it. Moreover, he needs to do it within 72 hours of the item delivery.
As a seller, if you have successfully processed an approved return but haven't received your item back or received the item in a different condition then Mercari will support you in a situation like this. Mercari won't just reject the buyer's claim for the refund but also release the money to your seller's account.
Tips for Sellers to Protect Themselves on Mercari?
1- Be Compliant with Mercari Selling Policies:
To ensure a smooth and secure selling experience on Mercari, you should be compliant with Mercari's selling policies.
As a seller, you should refrain from listing items that are included in Mercari's list of prohibited items. This includes items such as illegal substances, weapons, counterfeit goods, and other restricted items.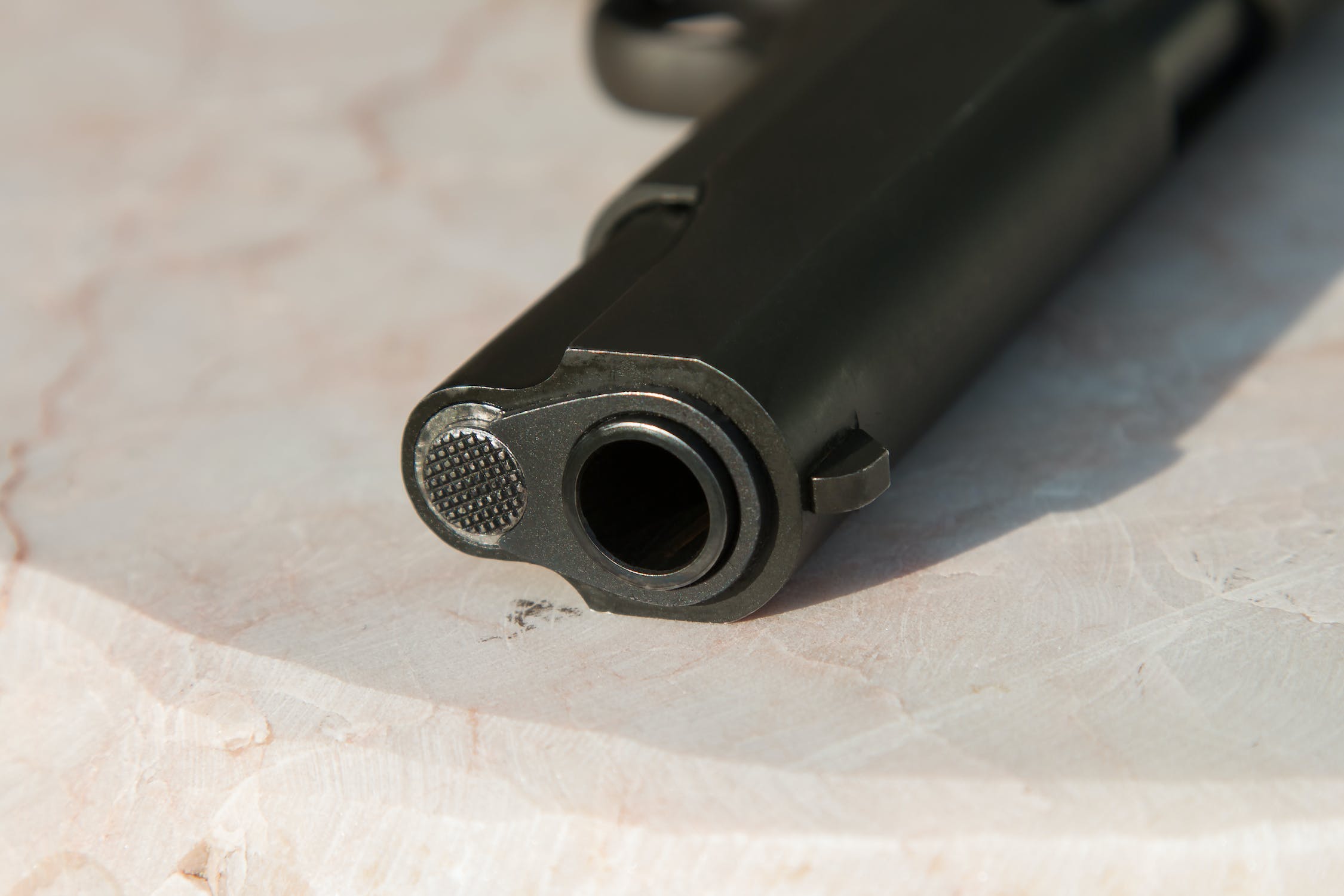 It's important to thoroughly research about prohibited items on Mercari to avoid potential violations. If you are uncertain about whether an item is prohibited or not, it is advisable to contact Mercari support before listing it. Seeking clarification will help you avoid potential penalties or removal of listings.
2- Make Your Product Listings Honest:
When selling on Mercari, it's important to make your product listings honest to protect yourself as a seller. Honestly mention important details about your item, including the brand, size, measurements, color, condition, and other relevant information.
If you are selling a branded item, it's advisable to attach proof of authenticity to gain buyer confidence. Never attempt to hide any flaws. Openly disclose even minimal flaws of the item in your description. In fact, focus on highlighting them in photos as well for reference.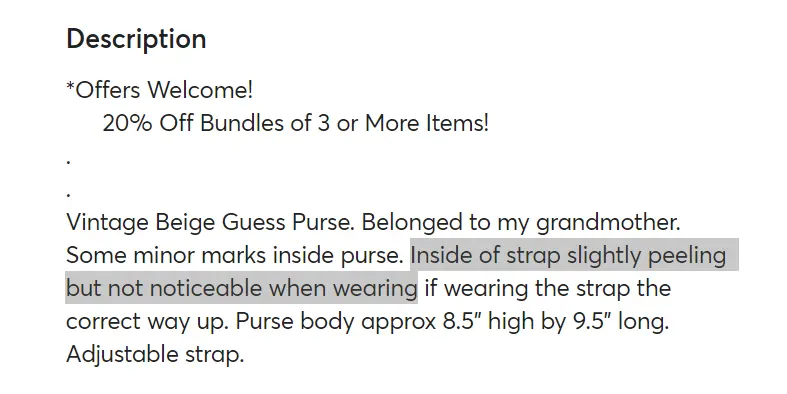 It's better to maintain transparency by taking photos of the actual product you are selling, rather than using photos from other sellers or relying on stock images.
3- Don't Try to Make Transaction Outside Mercari:
In any case, avoid conducting transactions outside Mercari. If a buyer urges you to engage in an off-platform transaction, it's best to steer clear. This is the only way you can be under the protection umbrella of Mercari. If a transaction occurs outside the platform, Mercari won't be able to help you with any issues that may arise.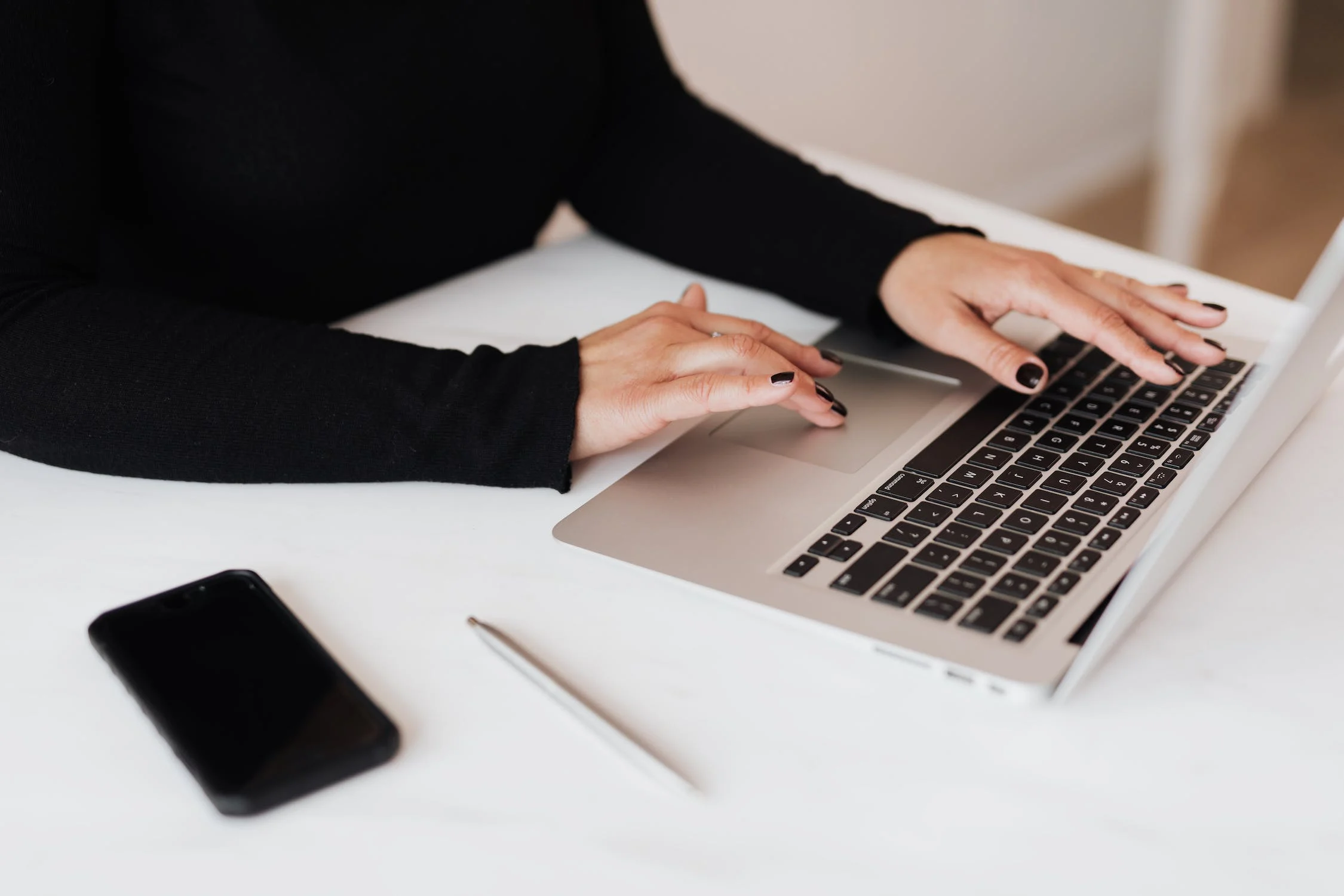 Moreover, it's essential to only interact with buyers whose profiles appear legitimate, as this reduces the risk of potential scams or fraudulent activity. In addition, never share personal contact information or sensitive data such as bank account, credit card, or debit card details with anyone to protect yourself from potential security breaches.
4- Always Ship Orders on Time:
If you don't want to get involved in any sort of mishap on Mercari then prioritize shipping orders on time to protect yourself as a seller. Following this practice will not only fosters positive buyer experiences but also reduces the risk of disputes or negative feedback. Always make it a priority to dispatch orders within three days of purchase to meet buyer expectations and maintain a reliable reputation.
Moreover, ensure that you only use Mercari-approved shipping labels, such as USPS or FedEx, or opt for Mercari Now for local pick-up and delivery to protect yourself in case of loss or damaged item.
Even if you prefer to use a shipping label of your choice, remember to provide Mercari with a valid tracking number for shipment visibility and receipt confirmation. In addition, pack items in accordance with the carrier's packaging guidelines to minimize the chances of in-transit damages.
5- Be Responsive & Courteous to Your Buyers:
When a Mercari buyer receives his order, he is required to confirm delivery and rate the seller within three days. During this time, if the buyer encounters any issues with the order, he must report the complaint or issue to Mercari customer support.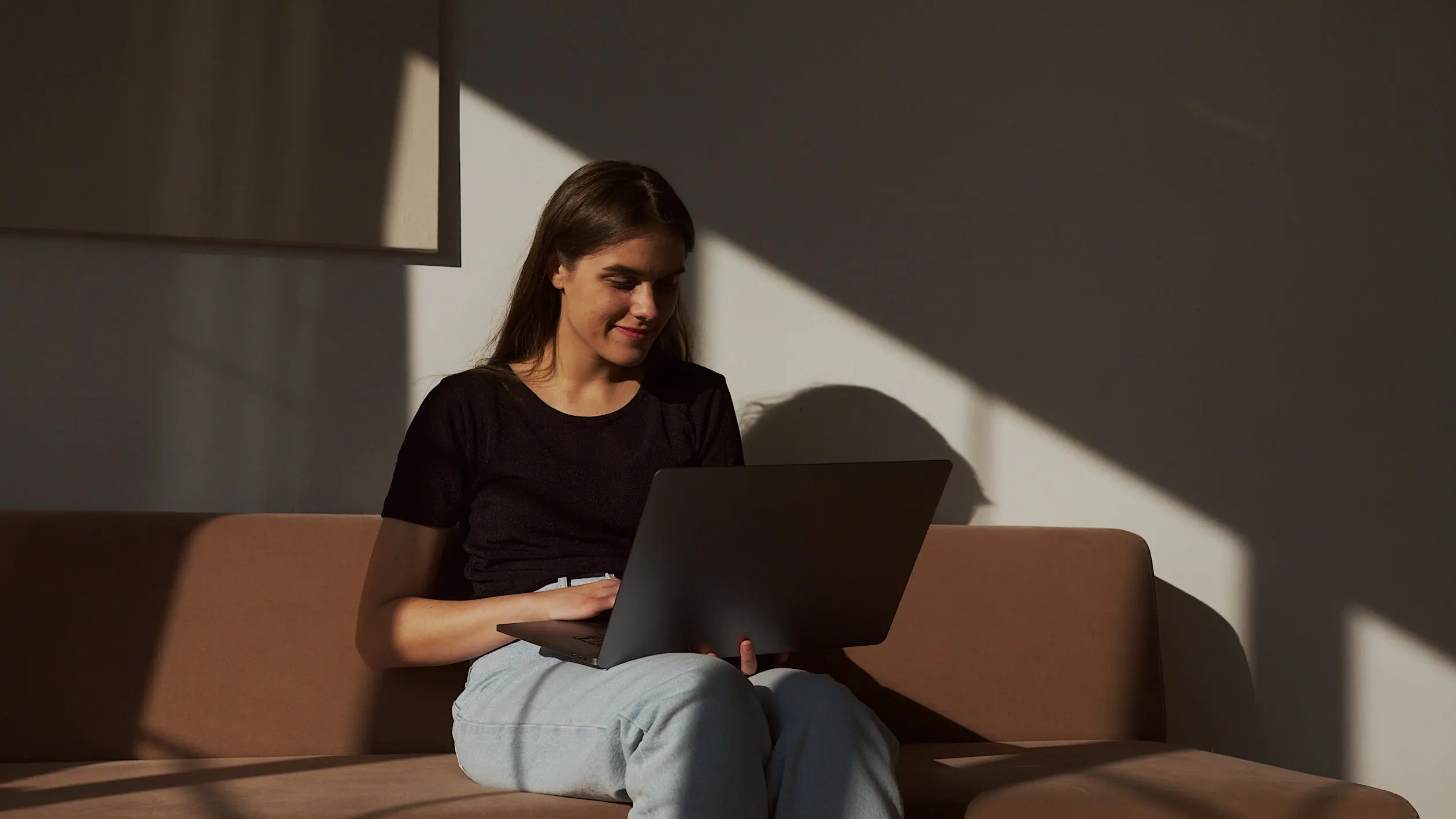 As a seller, you also need to respond to any notifications of complaints or feedback from buyers. This includes providing details, evidence, receipts, and other documents to help clarify and resolve the issue. By being proactive and cooperative, a seller can demonstrate his commitment to customer satisfaction and build trust with potential buyers.
Mercari offers a full refund to the buyer if a valid claim is proven, but it's important to note that the buyer must return the item to the seller within three days. Therefore, sellers should be prepared to handle return requests efficiently and provide clear instructions to buyers for the return process.
Frequently Asked Questions (FAQs)
What types of cases does Mercari seller protection cover?
Mercari seller protection covers cases where the buyer falsely claims an item is not as described, the seller receives a different/counterfeit item instead of the item he sold, or cases of shipping issues.
How do I qualify for Mercari Seller Protection?
To qualify for Mercari seller protection is easy. You just need to meet certain criteria set by Mercari which include selling items that are legal and owned by you, not selling any item that is prohibited to sell on Mercari, letting your buyers know what they are getting and delivering the same, and using Mercari prepaid shipping label.
Does Mercari charge any fees for Seller Protection?
No, Mercari does not charge any additional fees for seller protection. It is a free feature by Mercari to ensure a secure selling environment for sellers.