If you're someone who loves thrifting or has a closet full of clothes you no longer wear, you might be wondering if Depop is the right online marketplace for you to sell on and is it safe to sell on Depop.
Well, today in this Depop review guide, we'll be discussing everything about Depop and how easy and safe it is to sell on the online marketplace. So let's start:
Depop: An Overview of the Marketplace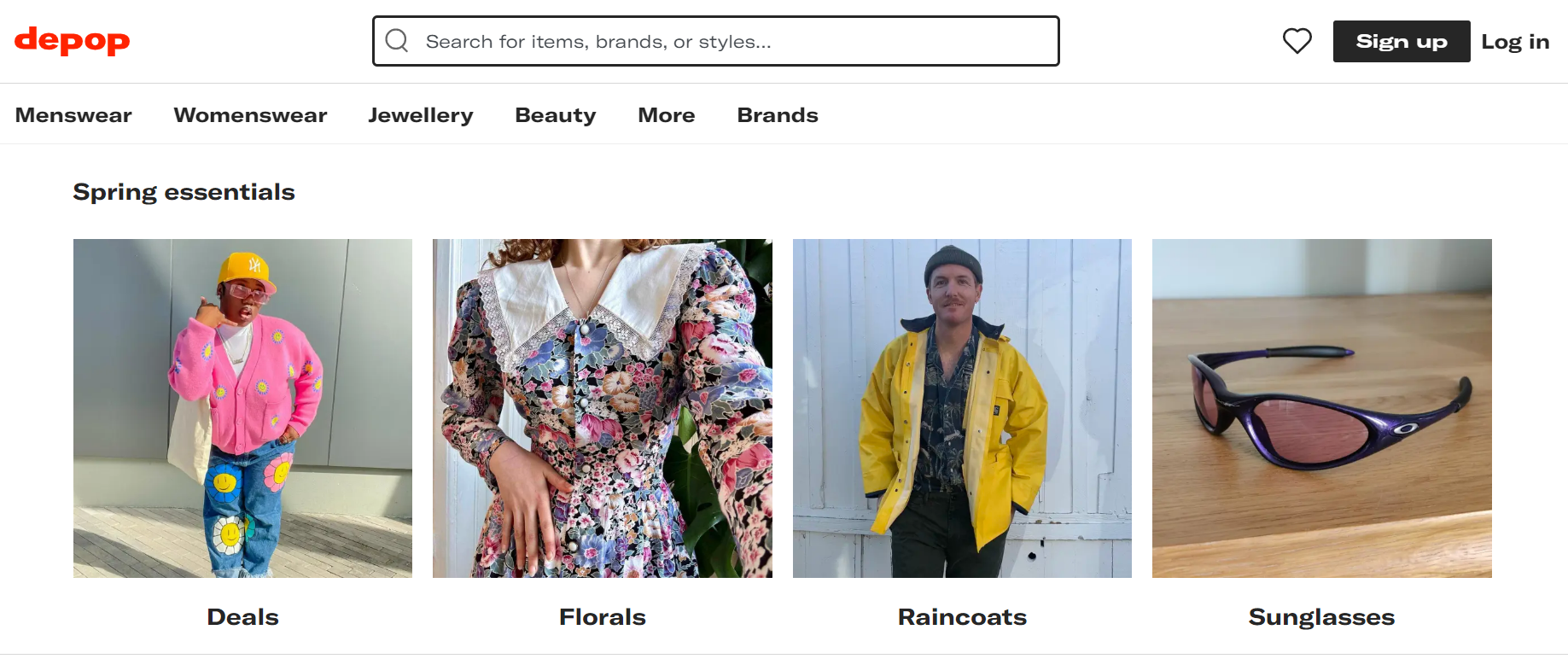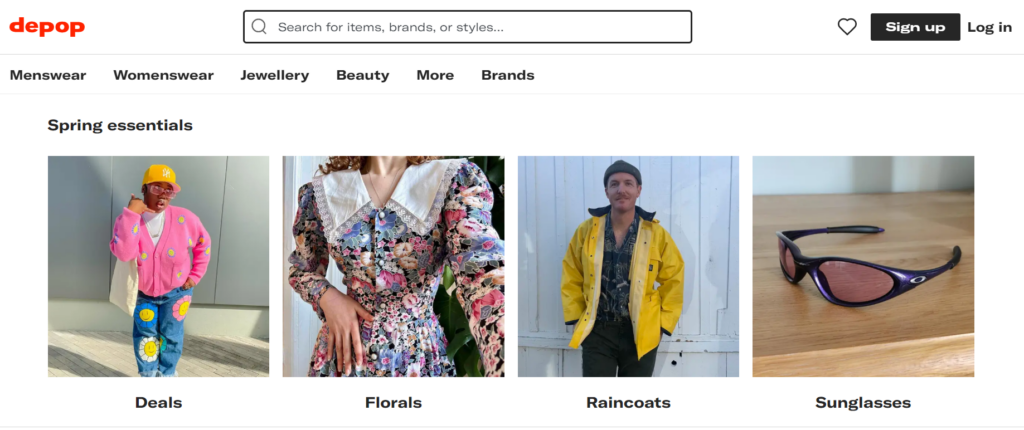 Inception:
Depop is a social shopping app and online marketplace that allows individuals to buy and sell second-hand or vintage clothing and accessories. Depop was founded in 2011 by Simon Beckerman and initially focused on selling vintage and unique items. However, in 2014, the company pivoted to an online marketplace model and launched its app, which quickly became popular among young people.
Working Mechanism:
Depop has a community-based approach, allowing users to follow and interact with each other on the platform. It is designed to be an intuitive platform for both buyers and sellers, with easy-to-use search and discovery features that allow users to browse products by category, brand, or even by the seller's location.
Features:
Sellers on Depop can create their own stores and list items for sale, using photos and detailed descriptions to showcase their products. Buyers can also follow sellers they like and receive notifications when new items are added to their store. The app also has a feature that allows users to "like" items, which can help sellers get more visibility for their products.
Niche:
Depop has become known for its focus on sustainability and ethical fashion, with many sellers using the platform to sell pre-loved items, reduce waste, and promote sustainable consumption. The app also has a "Vintage" category, which is dedicated to second-hand and vintage clothing and accessories.
Selling Fee:
Depop makes money by charging a 10% commission on each sale made on the platform. The company has raised over $100 million in funding since its inception and was acquired by fashion resale giant, Etsy, in June 2021.
Overall, Depop is a popular platform for fashion-conscious consumers looking to buy and sell unique, sustainable, and often one-of-a-kind clothing and accessories. Its focus on community and sustainability has helped it become a major player in the online fashion marketplace.
Is Depop A Reliable Online Marketplace For Sellers?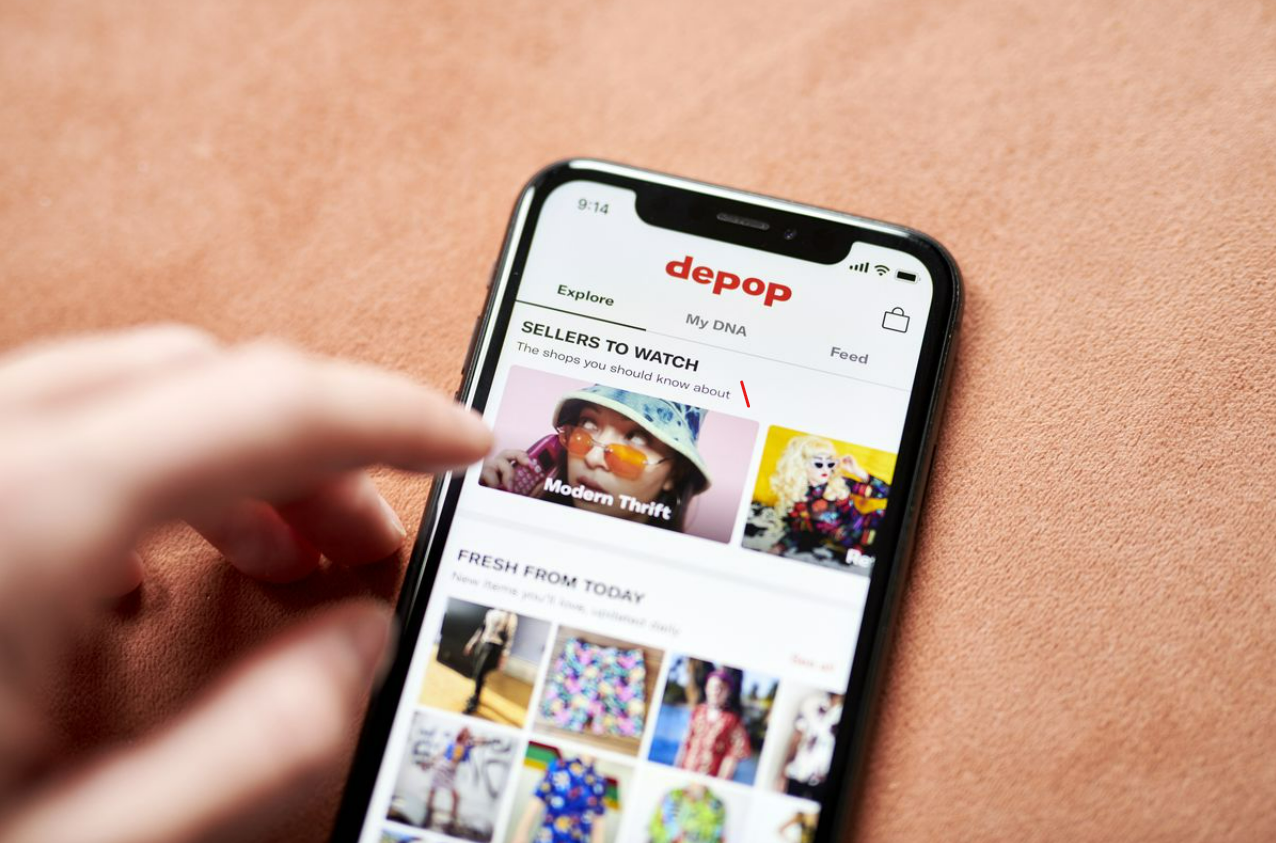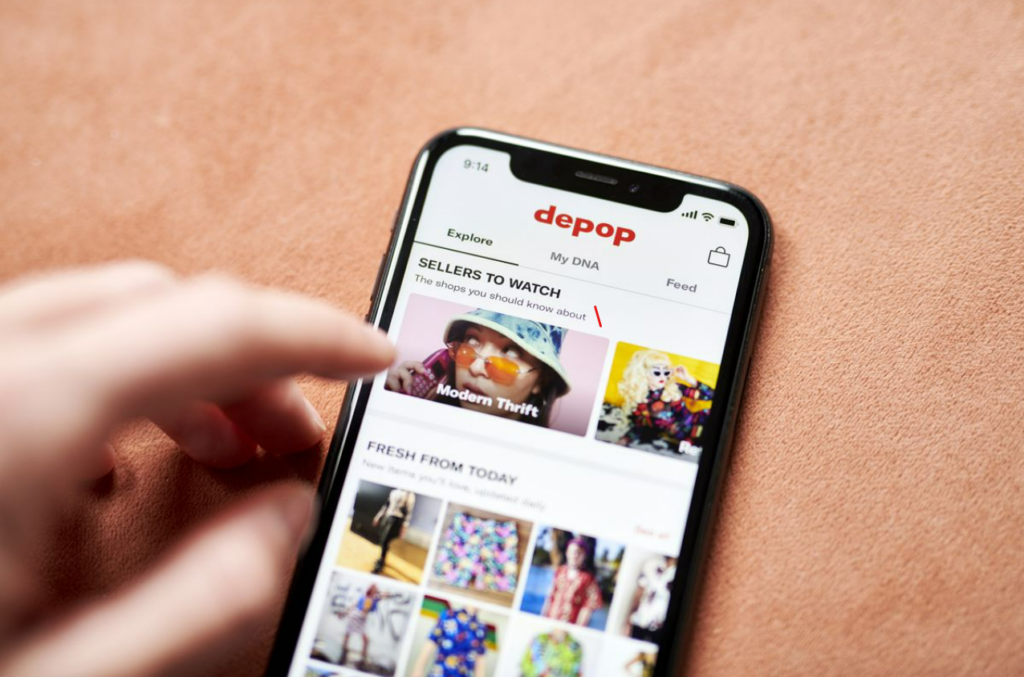 In general, Depop is considered a reliable marketplace as it has measures in place to protect buyers and sellers, such as the ability to dispute transactions and receive refunds.
Depop also offers secure payment processing through its integrated payment system, Depop Payments. This means that payments are processed through the app, and both buyers and sellers are protected from fraud and chargebacks.
However, like any online marketplace, there is always a risk of encountering fraudulent or unreliable sellers, as well as potential issues with shipping or delivery.
Therefore, it is important for sellers to take precautions when selling on Depop, such as thoroughly vetting buyers and being cautious of suspicious activity. It's also important to read and adhere to the platform's terms and conditions and community guidelines.
Depop Review
Trust Pilot:


Out of over 5500 reviews on TrustPilot, the overall rating is 2.3 which is considered to be bad compared to other marketplaces. However, it's important to note that many the reviews from sellers express a positive sentiment.

On the other hand, the majority of negative feedback revolves around issues with payments, account suspension, and poor customer service.
Dollar Break:

On Dollar Bank, Depop has an average rating of 4.3/5. Most of the reviews from users actually termed the app as safe and legit while many sellers rated the marketplace as good considering the earning potential.
However, when it comes to payout process and selling fees, many sellers have concerns. On the other hand, many sellers have issues with closing of seller account without any obvious reason.
Site Jabber:


On Site Jabber, Depop has a rating of 1.26 stars out of 5, based on 208 reviews. While a few of the reviews are positive, with many users praising the variety of items available on the site and the ease of use of the platform. Many also appreciate the community aspect of Depop, where users can follow each other and interact with one another.
However, majority of the reviews are negative reviews. Some users have had issues with fraudulent sellers or items not being as described, leading to a frustrating experience. Others have had problems with shipping or customer service, with some feeling that their concerns were not adequately addressed.
Pros of Selling on Depop
Wide and Diverse User Base:
Depop has a large and diverse user base, with over 30 million registered users worldwide. This means that as a seller, you have access to a large potential customer base, which can increase your sales opportunities. Additionally, Depop's user base is often younger and more fashion-forward, making it a great platform for selling trendy and unique items.
Easy-to-Use Platform:
Depop's user-friendly platform makes it easy to set up and manage your shop. Creating listings is simple, and the platform offers several customization options, including the ability to add tags, descriptions, and high-quality photos. You can also easily manage your sales, track orders, and communicate with buyers directly through the platform.
Low Fees:
Compared to other online marketplaces, Depop's fees are relatively low. Depop charges a 10% transaction fee on the total sale price, including shipping costs. This fee is automatically deducted from the seller's account once the sale is completed. Additionally, Depop offers discounted shipping rates through its partnership with USPS, which can help save sellers money on shipping costs.
Depop Protection:
Depop offers seller protection through its "Depop Protection" program, which covers eligible transactions up to $2,000 in the US. This protection includes protection against fraudulent payments, item not received, and item not as described cases. Moreover, this protection gives sellers peace of mind when conducting transactions on the platform.
Cons of Selling on Depop
Competition:
Depop has a large and active community of sellers, which means that there is a lot of competition for buyers' attention. So it can be difficult to stand out in a crowded marketplace, especially if you are new to the platform or selling in a saturated category.
Shipping and Handling:
As a seller on Depop, you are responsible for packaging and shipping your items to buyers. This can be time-consuming and can also be expensive, especially if you are selling larger or heavier items that require more expensive shipping methods.
Returns and Disputes:
Depop has a buyer protection policy that allows buyers to request a refund if they receive an item that is not as described or is damaged. As a seller, you may be required to accept returns and issue refunds, which can be frustrating and time-consuming. In addition, disputes can arise between buyers and sellers, which can be difficult to resolve and can negatively impact your reputation on the platform.
Limited Categories:
Depop is primarily focused on fashion and accessories, which means that if you are selling items in other categories (such as electronics or home goods), you may not find as much success on the platform. This can limit your potential audience and make it harder to make sales.
Payment Processing Delays:
Depop uses PayPal to process payments, and sometimes there can be delays in receiving funds from PayPal. This can be frustrating for sellers who are relying on the income from their sales to pay bills or purchase new inventory.
Final Verdict:
After carefully considering the features, policies, and user experiences on Depop, we can say that Depop is a safe online marketplace for selling items.
Depop offers several features that protect sellers, such as the ability to block and report problematic buyers, as well as the option to choose who can make offers on your items. Moreover, Depop has a comprehensive seller protection policy that ensures that sellers receive money for their sold items.
However, as with any online marketplace, there are still some risks associated with selling on Depop. It's important to be cautious when communicating with buyers and shipping items, as there is always the possibility of scams or disputes.
However, if you take the necessary precautions and follow Depop's guidelines, it is possible to have a successful and safe selling experience on the platform.
To get more review and updates regarding the various online marketplaces, keep following CrossListing.
Frequently Asked Questions (FAQs)
What fees does Depop charge for selling on the platform?
Depop charges a 10% transaction fee on the total sale price, including shipping costs. This fee is automatically deducted from the seller's account once the sale is completed.
How does Depop protect sellers from scams and fraudulent buyers?
Depop offers seller protection through its "Depop Protection" program, which covers eligible transactions up to $2,000 in the US. This protection includes protection against fraudulent payments, item not received, and item not as described cases.
How can I increase my sales on Depop?
There are several ways to increase your sales on Depop, including optimizing your product listings with high-quality photos and detailed descriptions, using relevant hashtags, and cross listing your items on other marketplaces such as Poshmark and eBay.
Can I sell anything on Depop?
Depop has specific guidelines on what can and cannot be sold on the platform. Generally, items that are vintage, secondhand, or handmade are allowed, while new items must be designer or boutique brands. Depop prohibits the sale of counterfeit or replica items, as well as items that promote hate, violence, or discrimination.
What should I do if I encounter a problem with a buyer or sale on Depop?
If you encounter a problem with a buyer or sale on Depop, you should first try to resolve the issue directly with the buyer. If that doesn't work, you can reach out to Depop's support team for assistance.