If you are an avid online seller then you probably have heard of eBay and Poshmark. These two e-commerce giants have gained popularity in recent years as online marketplaces to buy and sell a variety of items, from clothes and accessories to electronics and collectibles.
But did you ever consider increasing your sales potential by cross-listing your items on both eBay and Poshmark?
Well, cross listing, also known as cross posting, is the way through which you can list your items on multiple marketplaces at the same time. This can help you reach a larger audience and increase the chances of making a sale.
However, cross-listing can be a time-consuming and tedious process, especially if you're manually creating listings on each platform.
That's why in this blog, we will walk you through how to cross list from eBay to Poshmark.
At the end of this blog, we are sure that you will be able to efficiently list your items on both platforms and increase your sales potential.
So, no matter if you are a seasoned online seller or a beginner, this guide will help you streamline your cross-listing process and maximize your profits.
eBay vs Poshmark: A Comparison
– Market Size: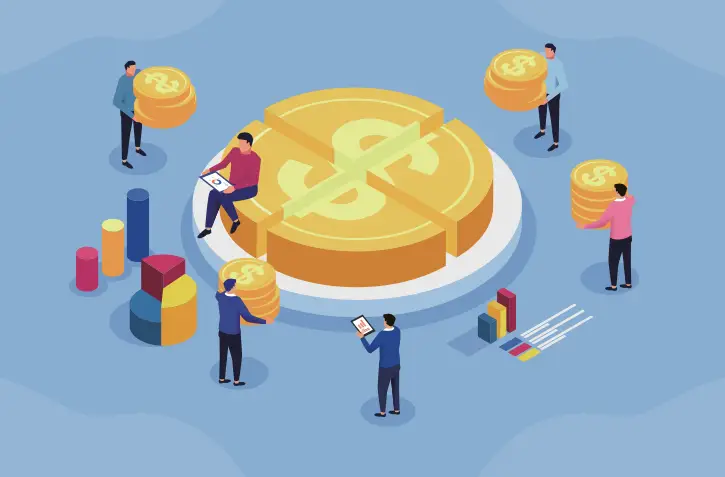 Talking about the market size of the marketplaces, eBay has over 138 million active buyers across 190 markets as of 2022. This translates to a huge potential customer base for sellers. However, with a large market size, comes competition!
Poshmark, on the other hand, is relatively smaller compared to eBay. As of 2022 data, Poshmark has over 80 million registered users, which is significantly smaller than eBay. However, Poshmark's focus on fashion and lifestyle items means that it has a niche customer base that is looking for specific items.
– Sellable Items: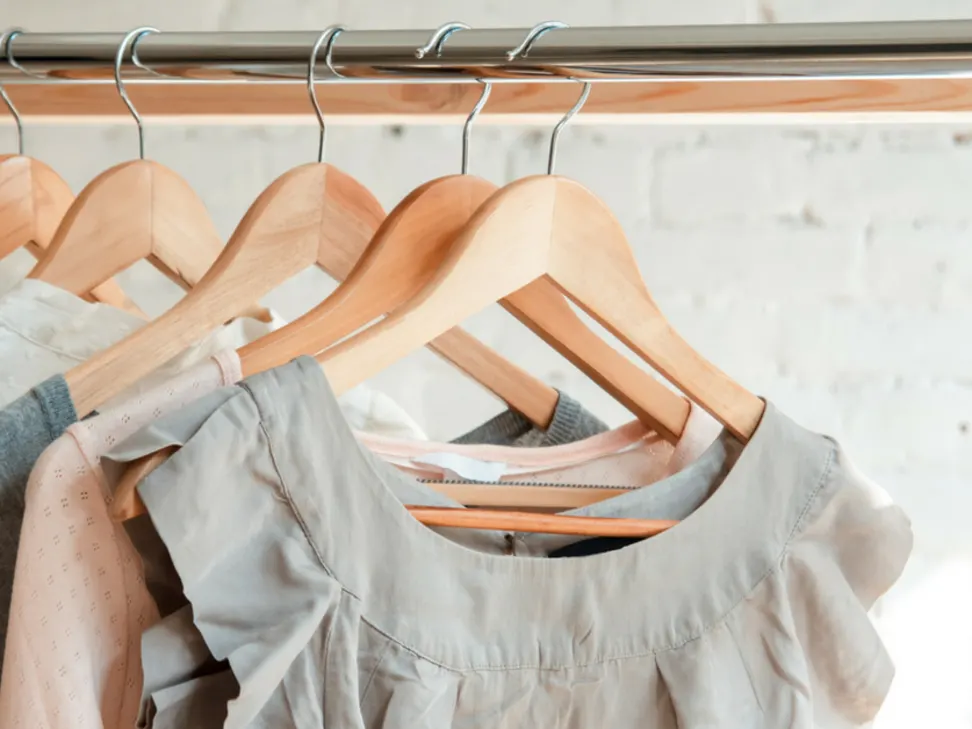 eBay is a marketplace that allows sellers to list almost anything for sale. From electronics to antiques, eBay has a vast array of sellable items. However, this also means that the platform is saturated with a wide range of items, making it difficult for sellers to stand out.
Poshmark, on the other hand, is a platform that focuses on fashion and lifestyle items. Sellers can list clothing, shoes, accessories, and even beauty products. This means that Poshmark has a narrower range of sellable items compared to eBay. However, this also means that the platform has a more focused and targeted customer base.
– Fees: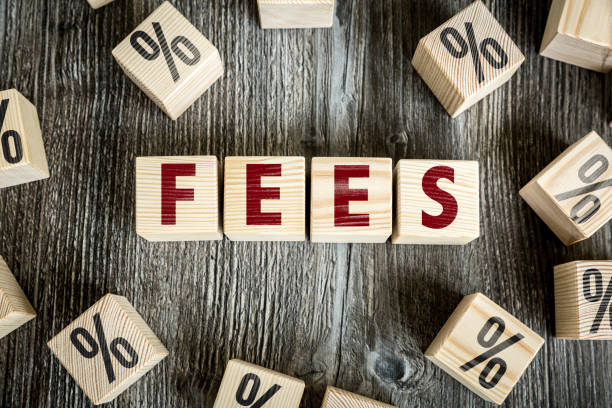 Both eBay and Poshmark charge a certain fees for selling items on their platform. Poshmark charges a flat fee of 20% on sales over $15. For sales under $15, Poshmark charges a fee of $2.95. This means that if a seller sells an item for $100, Poshmark will take a fee of $20, and the seller will receive $80.
eBay charges a final value fee, which is a percentage of the sale price, and a listing fee for certain categories. The final value fee ranges from 2.35% to 12%, depending on the category of the item sold. The listing fee, on the other hand, is charged only for certain categories such as real estate and vehicles.
5 Benefits of Cross Listing from eBay to Poshmark
– Access to a Different Audience:
Poshmark has a different user base from eBay, with a focus on fashion and clothing. By cross listing your items from eBay to Poshmark, you can tap into a different market and potentially sell items that may not have found buyers on eBay.
– Higher Sell-Through Rates:
Since Poshmark is a fashion-specific marketplace, cross listing your fashion items from eBay to Poshmark can help in improve your sell-through rates. With a more targeted audience, you can sell your items faster on Poshmark with less effort.
– Potential for Higher Prices:
Poshmark is known for its community of fashion-savvy users who are willing to pay a premium for high-quality items. This means that you may be able to sell your items for a higher price on Poshmark than you would on eBay.
– Diversification:
Cross listing from eBay to Poshmark helps in diversifying the business and not put all the eggs in one basket. This is because relying on a single platform can be risky as changes in policies, fees, or algorithms can significantly impact the business.
– Easy of Listing:
With the help of cross listing tools like Crosslisting, it is easy to list your items on different marketplaces without having to create individual listings for each one of them. This saves you time and effort and allows you to focus on other aspects of your business.
How Cross Listing is Done From eBay to Poshmark?
There are 2 ways through which you can cross list your items from eBay to Poshmark which are:
1- Listing Products Manually: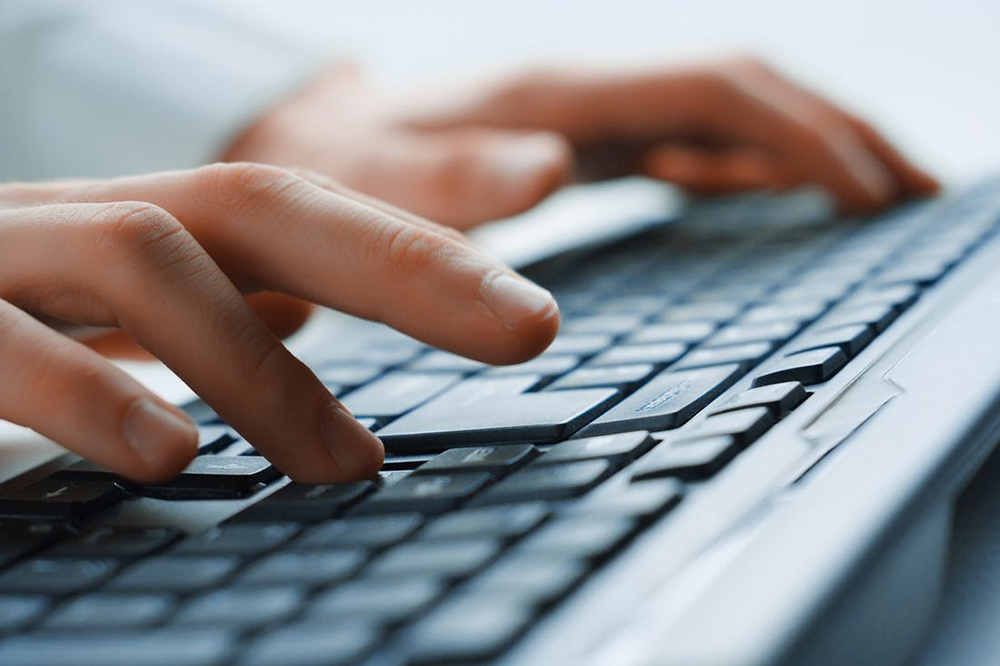 If you are not willing to spend anything and putting time and effort is not an issue for you then you can consider cross listing your products from eBay to Poshmark manually. Here's how to do it:
– Choose the products you want to cross-list: Select the items you want to list on Poshmark from your eBay store. Ensure that the items are in good condition and that you have all the necessary information about them, including their titles, descriptions, and images.
– Create a Poshmark account: If you haven't already, create an account on Poshmark. You can download the Poshmark app from the App Store or Google Play Store and follow the registration process.
– List the item on Poshmark: Once you're logged into your Poshmark account, click on the "Sell" button at the bottom of the screen, then select "Sell an Item". Fill in the details of the item, including the title, description, and price. Take clear photos of the item from different angles, and upload them to the listing.
– Copy and paste the item details: Since you already have the details of the items you want to cross-list from eBay, copy and paste the details into the corresponding fields on the Poshmark listing. Make sure that the information is accurate and up-to-date.
– Optimize your listing: To maximize your chances of selling the item, optimize the Poshmark listing with relevant keywords, tags, and other details that will make it easier for buyers to find your item. You can also offer discounts, bundle deals, or other incentives to encourage buyers to make a purchase.
– Keep track of your listings: Make sure to keep track of your eBay and Poshmark listings so that you can remove items from one platform if they sell on the other. This will help avoid the inconvenience of having to cancel orders or deal with multiple buyers for the same item.
2- Listing Products Using A Cross Listing Tool:
If spending money is not an issue for you and you even don't have enough time to spend on listing products from eBay to Poshmark then getting a cross listing tool is the right option for you. You can use an automated cross listing tool like the Crosslisting app to cross list up to 20 eBay listings of yours to Poshmark without any hassle.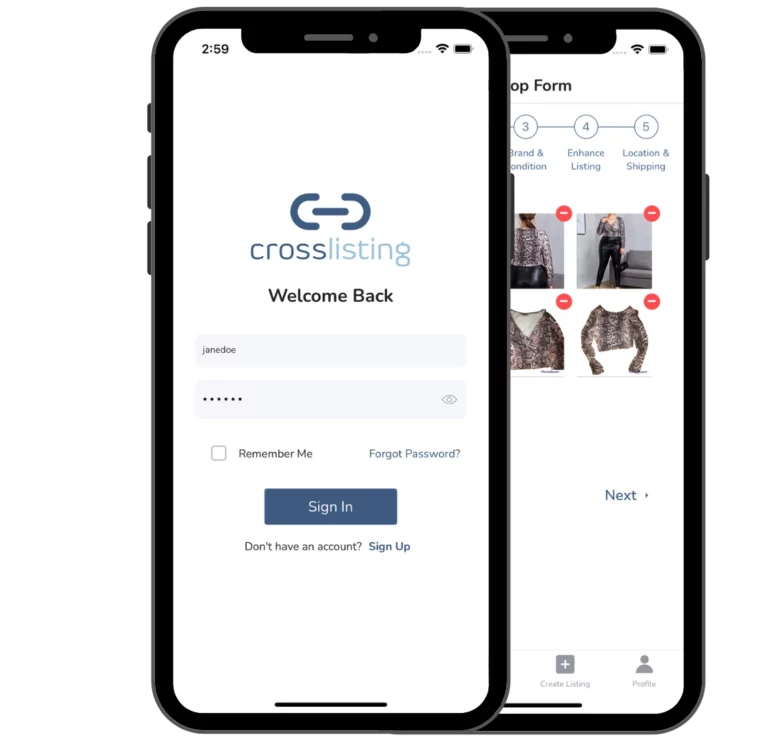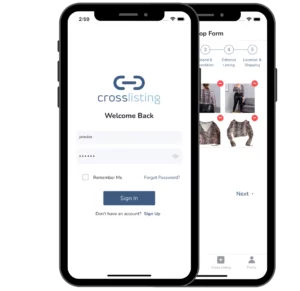 Moreover, the Crosslisting app comes with other benefits too such as listing management, one tap import, support for multple marketplaces, and others.
How to Use Crosslisting App for Cross Listing from eBay to Poshmark?
Using the crosslisting app for importing products from your eBay account and listing them to your Poshmark account is super easy. Here's all you need to do to get cross listing done.
1- First, you need to search for crosslisting app on the App store and install it on your mobile device (The app is available for both iOS and Android).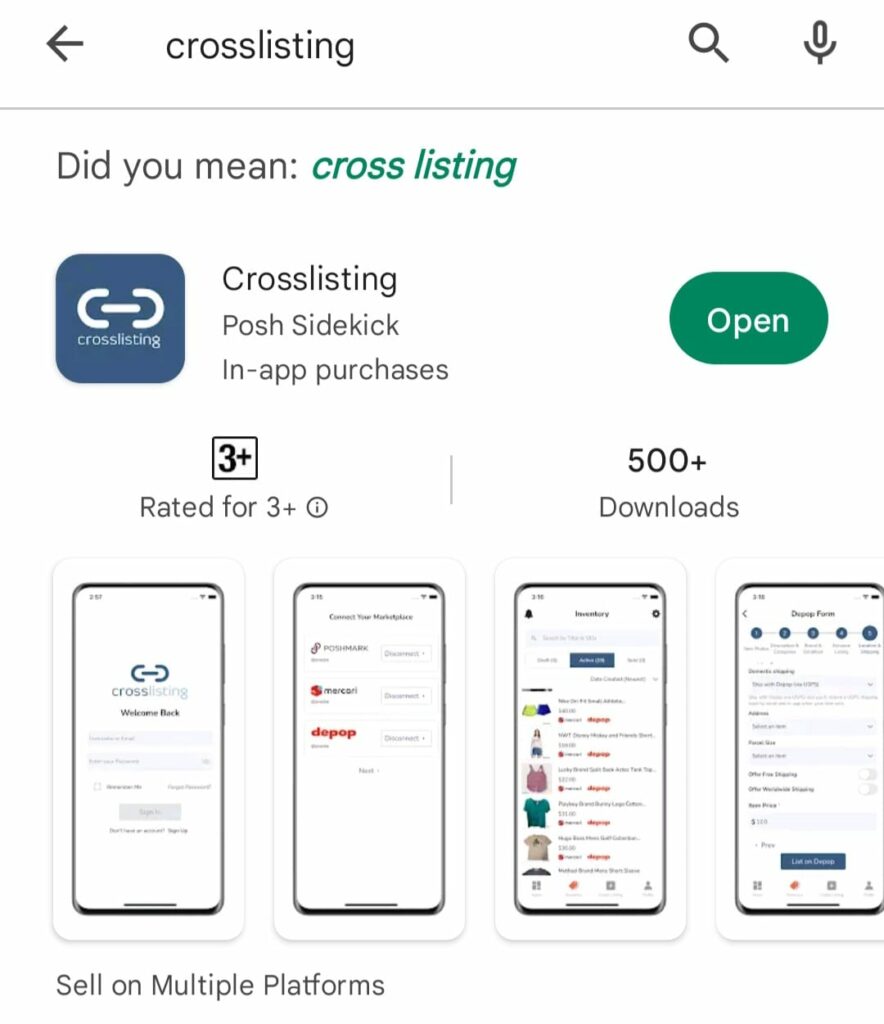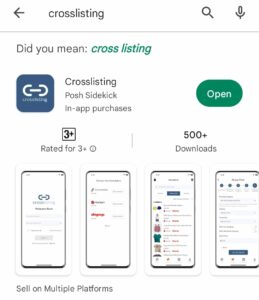 2- Then you need to signup with your details.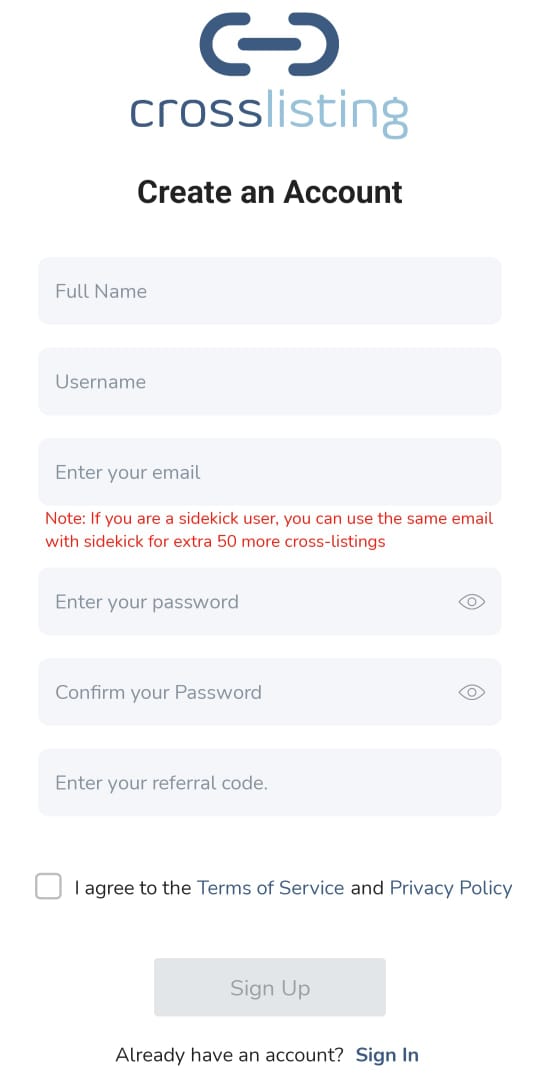 3- Once, you are signed in, connect both your eBay and Poshmark accounts with the crosslisting app.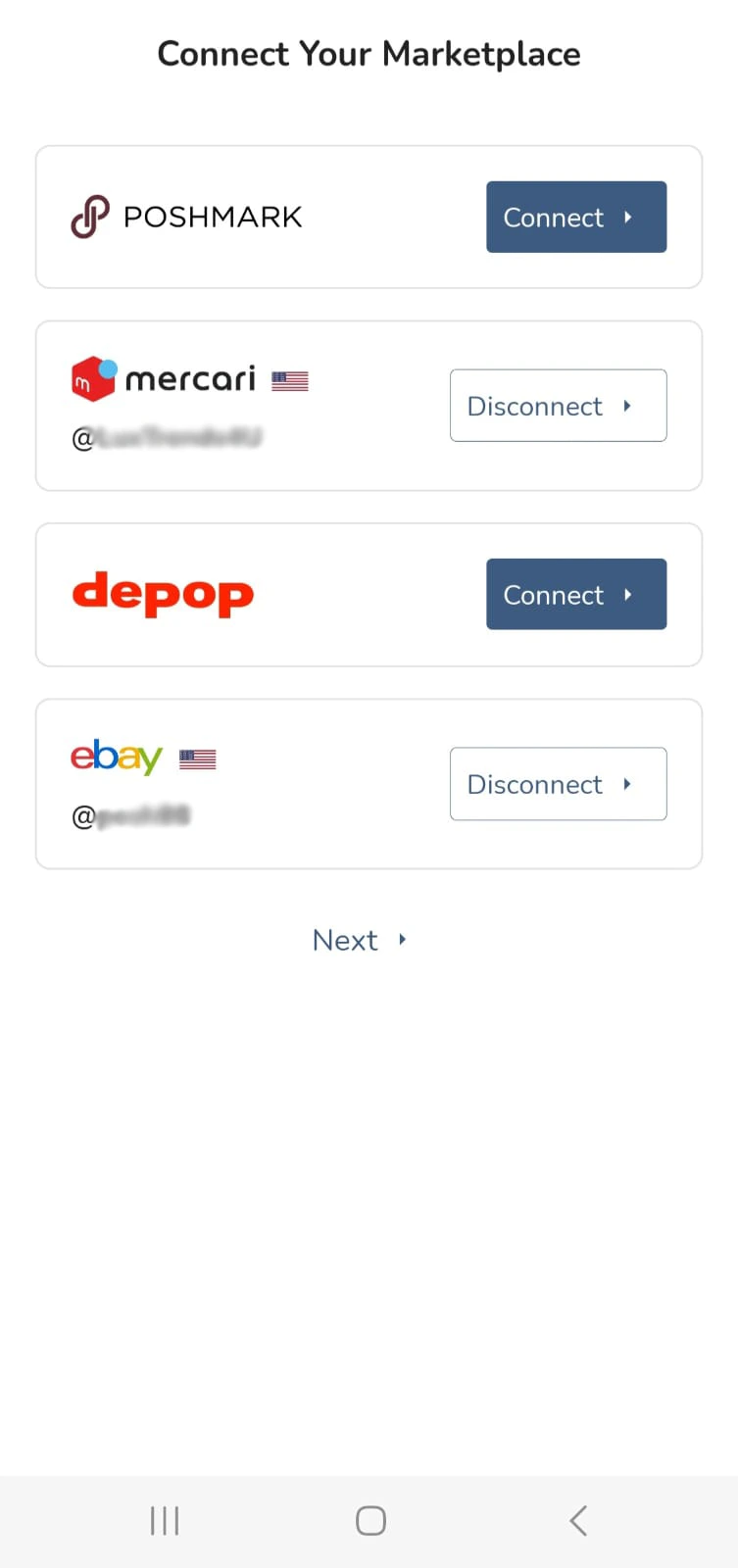 4- Now, when you are done with connecting your accounts, start creating a listing by tapping on "Create Listing."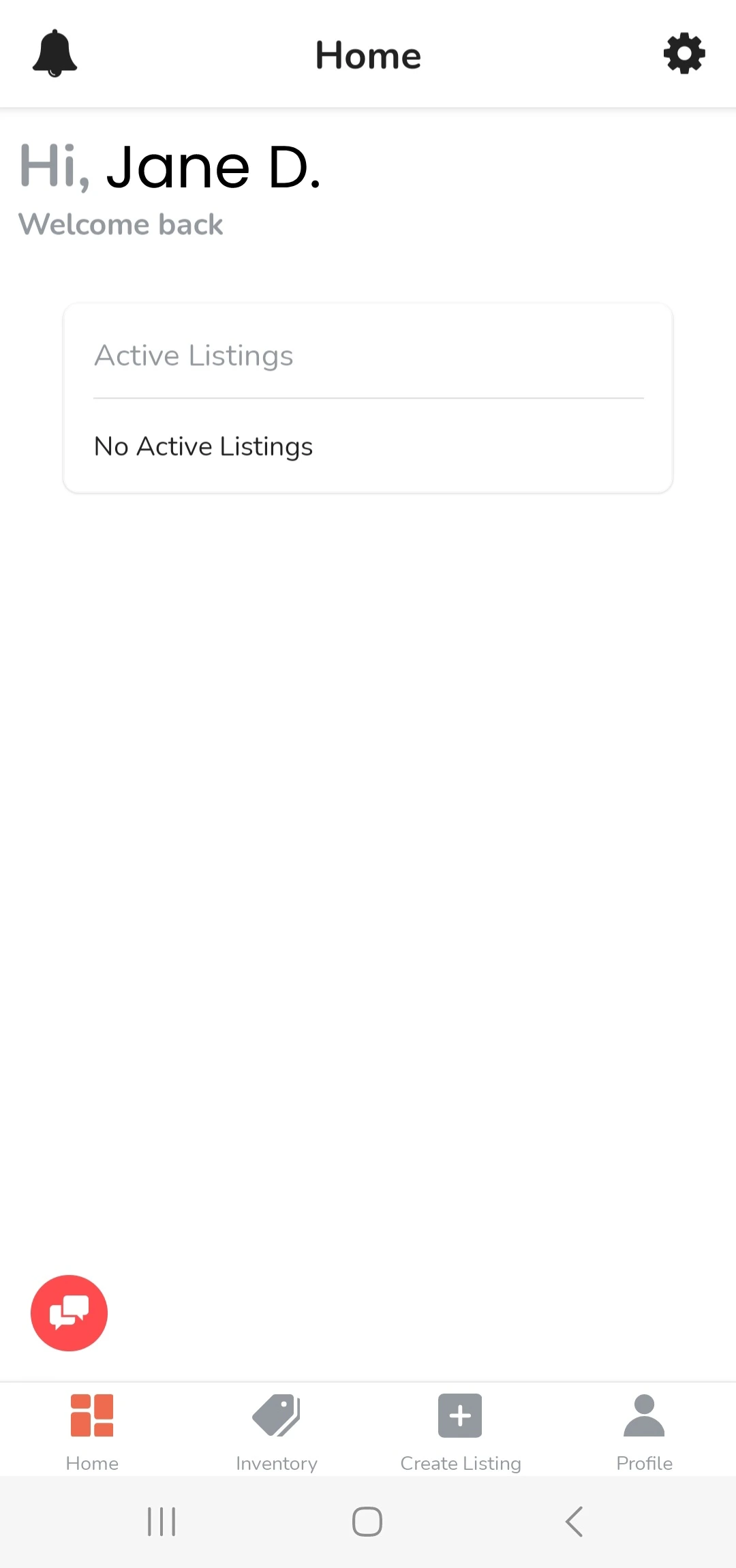 5- Choose a marketplace of all the connected marketplaces to import listings from. For us, it's eBay.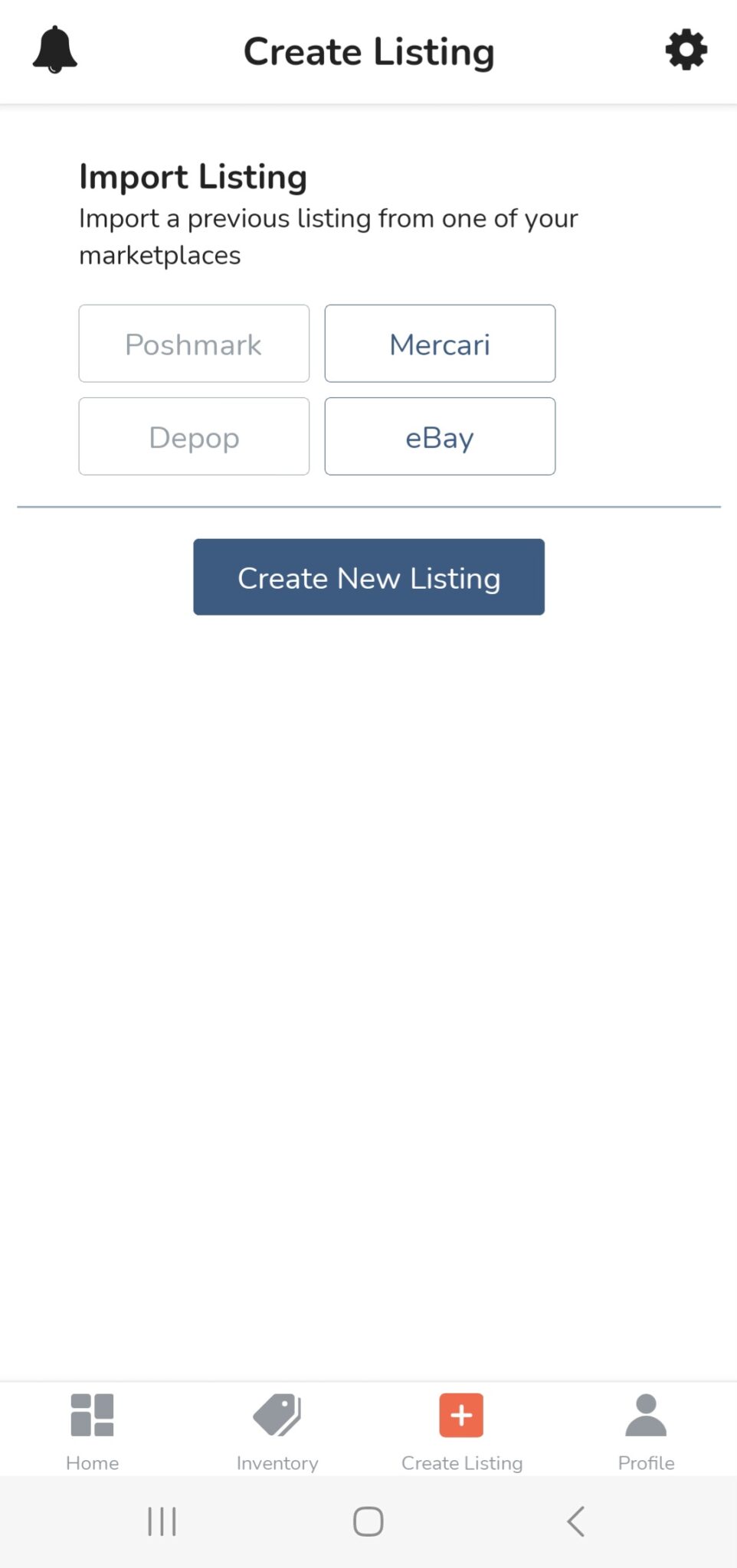 6- Now, choose the product listing(s) that you are looking to cross list to your Poshmark account.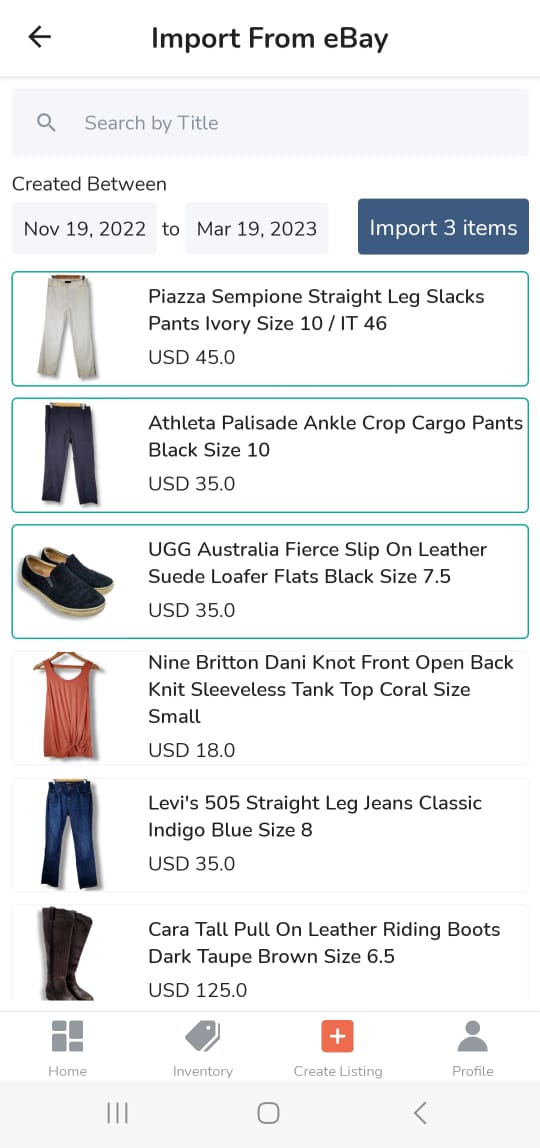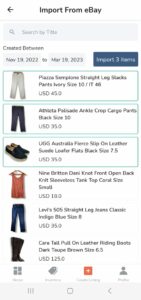 7- Make changes to the imported listing if you want to and then tap "Save."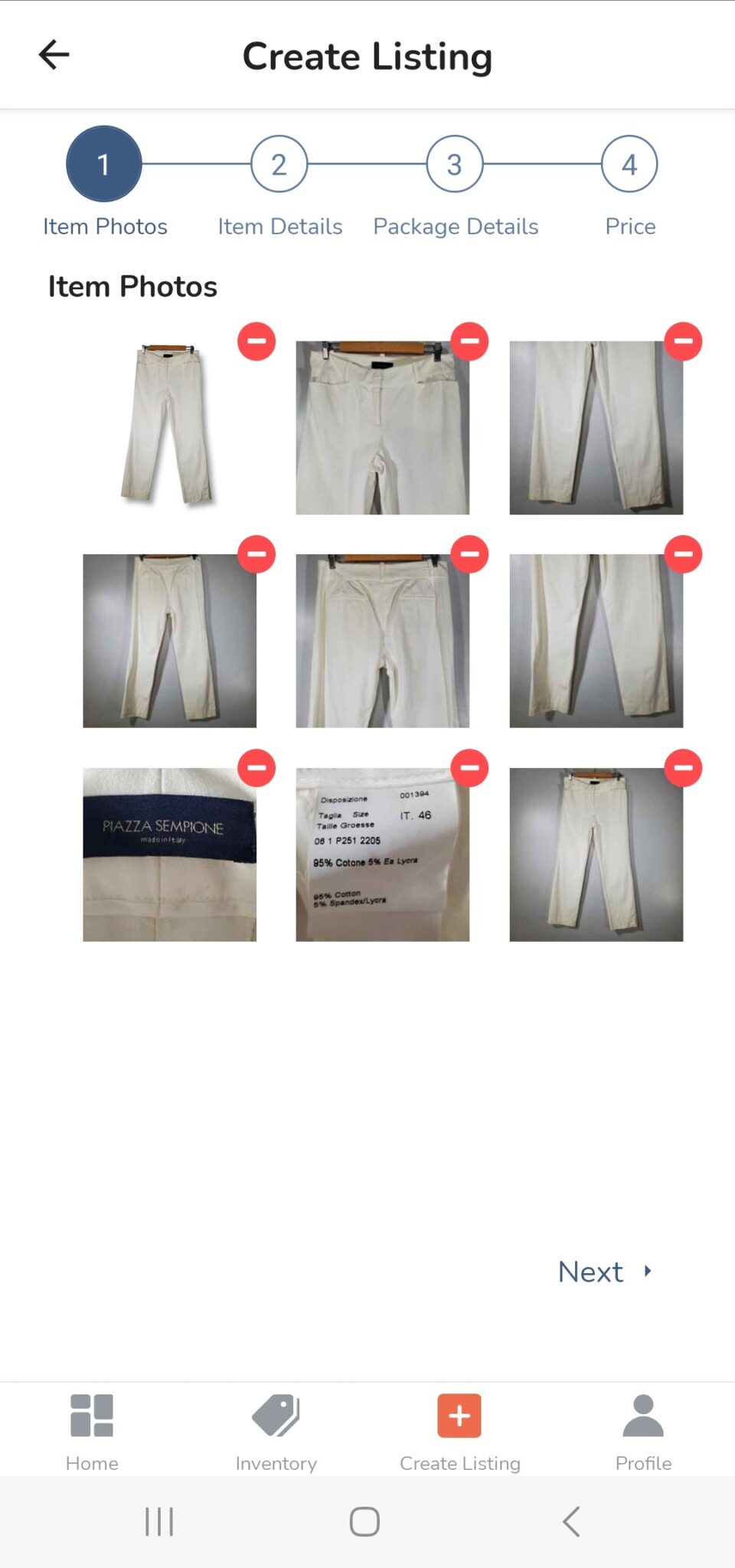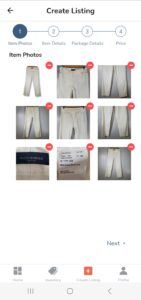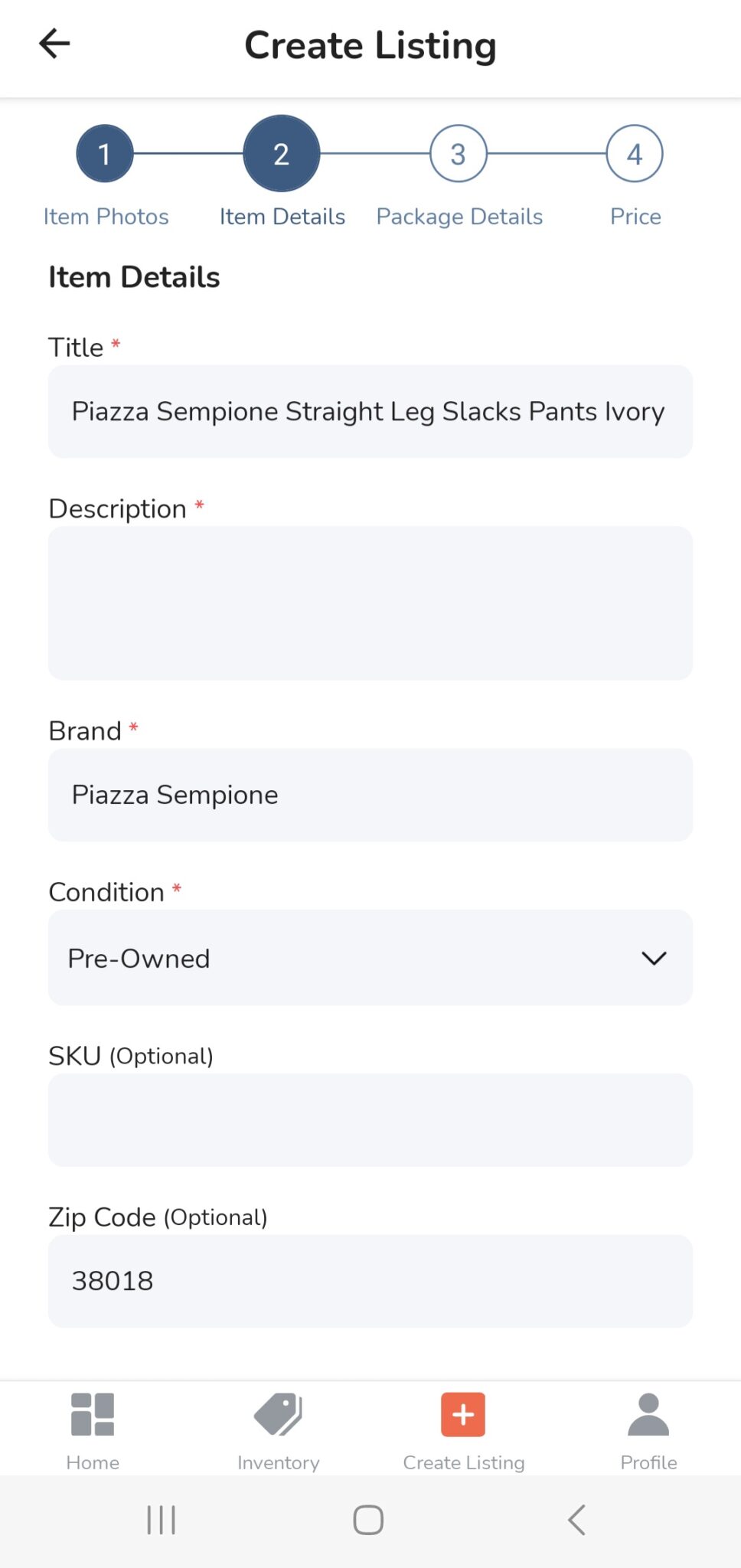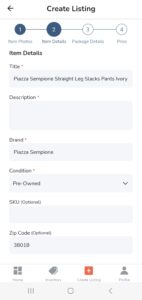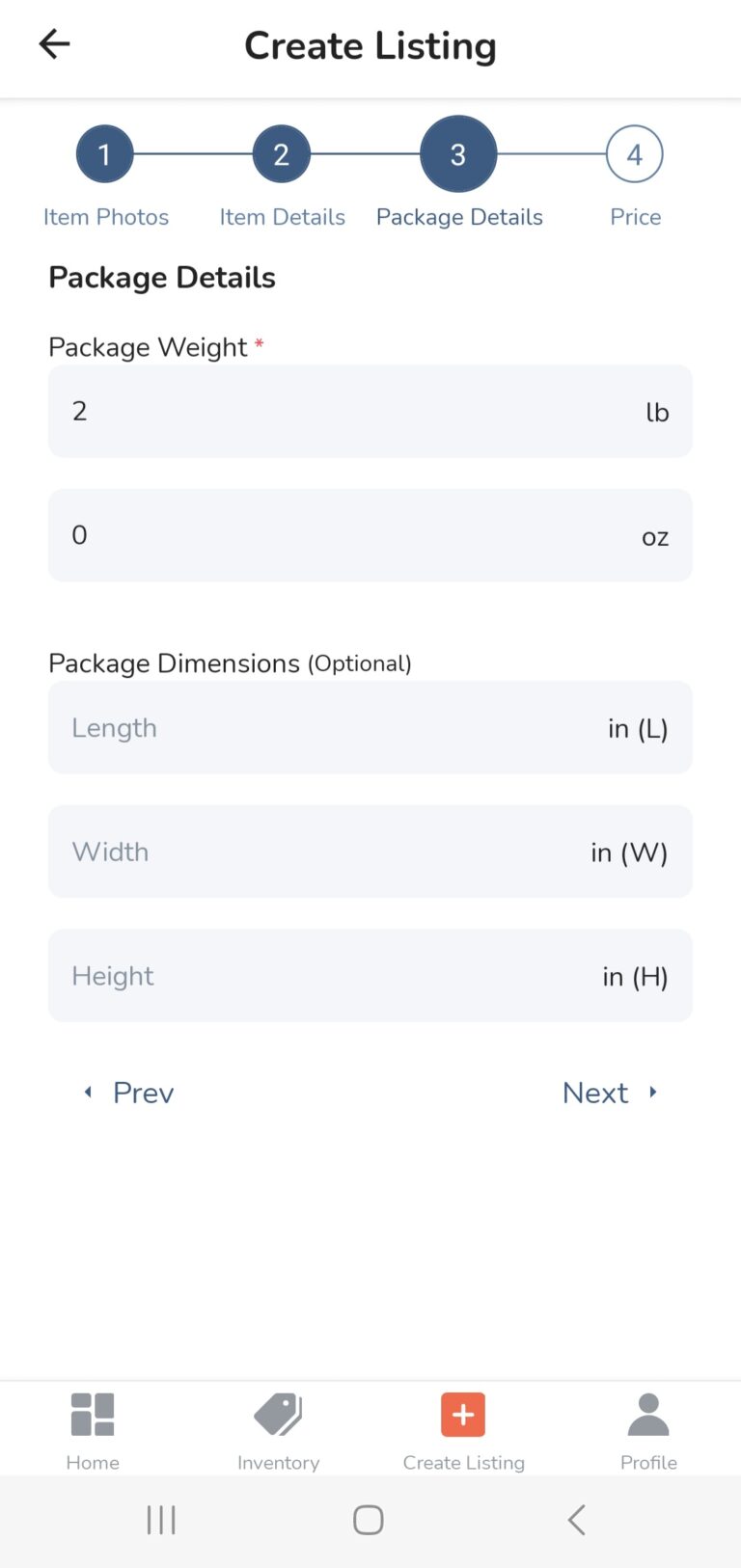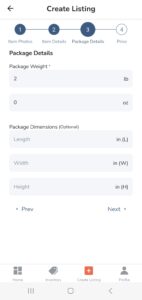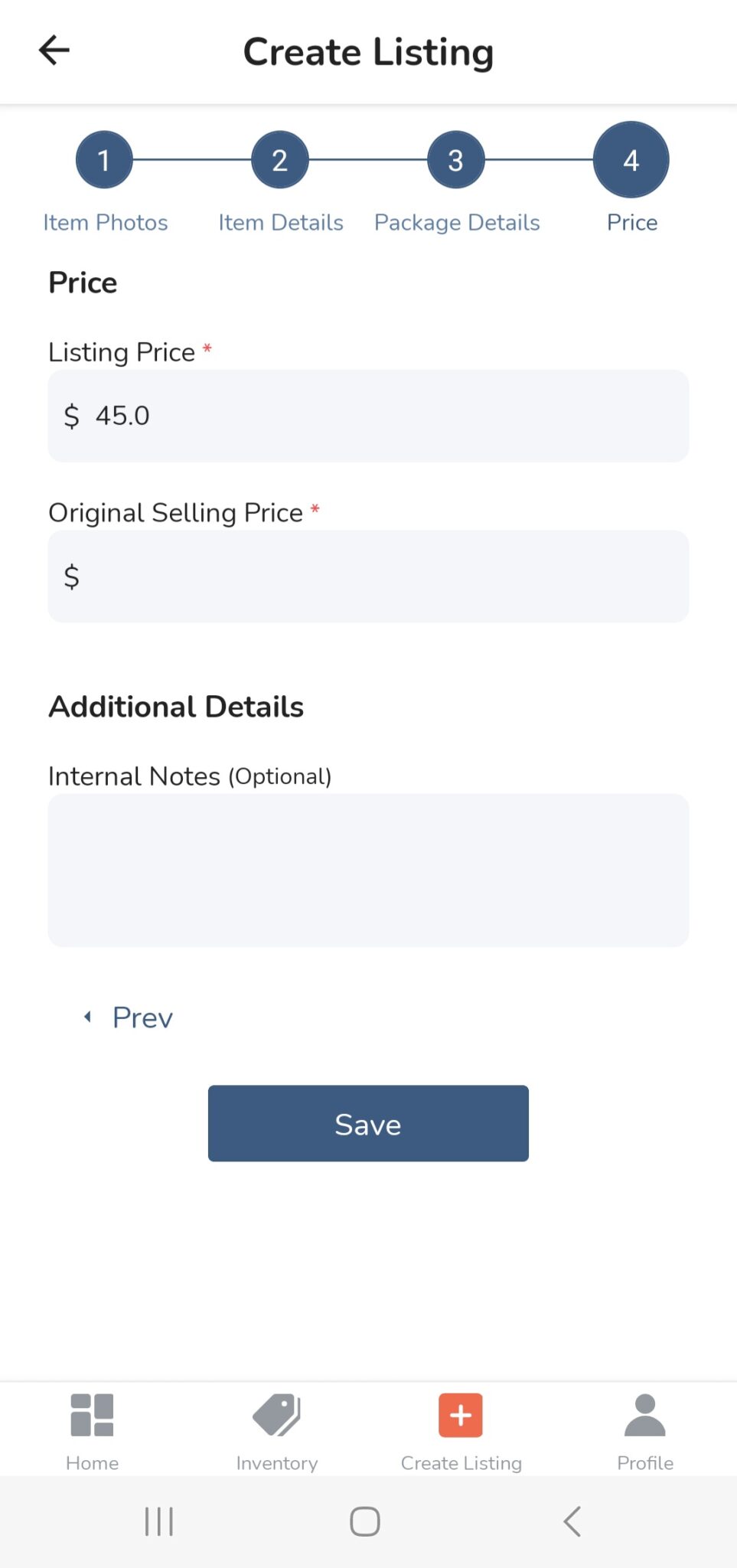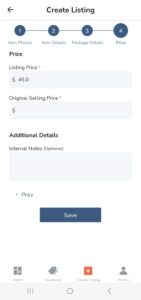 8- Your eBay listing is successfully cross listed to your Poshmark account!
Frequently Asked Questions (FAQs)
Which marketplace is easier to sales on, Poshmark or eBay?
Both Poshmark and eBay have their own unique features and advantages for sellers. Poshmark is a great platform for selling pre-owned or new clothing, accessories, and fashion products and has a user-friendly interface and social aspect. While eBay offers a wider range of product categories, including electronics, home goods, and collectibles. Moreover, eBay has a larger user base, which potentially mean more exposure for your listings.
Is cross posting allowed on Poshmark?
Yes, cross posting is allowed on Poshmark, as long as the items you're listing meet Poshmark's guidelines for what can be sold. However, it's always a good idea to review Poshmark's policies before cross posting any item on it.
Is it worth getting an app for cross listing products?
Using a cross-listing app is worth it if you sell on multiple marketplaces and want to save time by listing your products on all marketplaces at once. A cross listing app typically allows you to create listings and manage inventory from one central location, which can help you streamline your sales process and prevent overselling.
Can you sell the same item on Poshmark and eBay?
Yes, you can sell the same item on both Poshmark and eBay. However, you should be aware of the differences between the two platforms. As Poshmark is primarily focused on fashion and accessories, while eBay allows you to sell a wide range of items.