Are you tired of constantly having to manage multiple online marketplaces for your reselling business? Look no further, as we have the solution for you!
In this blog, we'll be showing you how to cross-list from Mercari to Poshmark to streamline your selling process and maximize your profits.
As of 2022, Mercari has 20 million monthly active users while Poshmark has over 80 million active users. So having a presence on both marketplaces is actually great for reaching a wider audience and maximizing sales.
However, managing multiple platforms can also be time-consuming and overwhelming. That's why we've created this comprehensive guide to help you effortlessly cross-list your Mercari items to Poshmark, saving you time and effort.
So, no matter if you are a seasoned reseller or just starting out, keep reading to learn how to upsell your online business by cross-listing your items from Mercari to Poshmark.
How Cross-Listing Items From Mercari To Poshmark Helps In Upselling Your Business?
It Helps With Increased Visibility: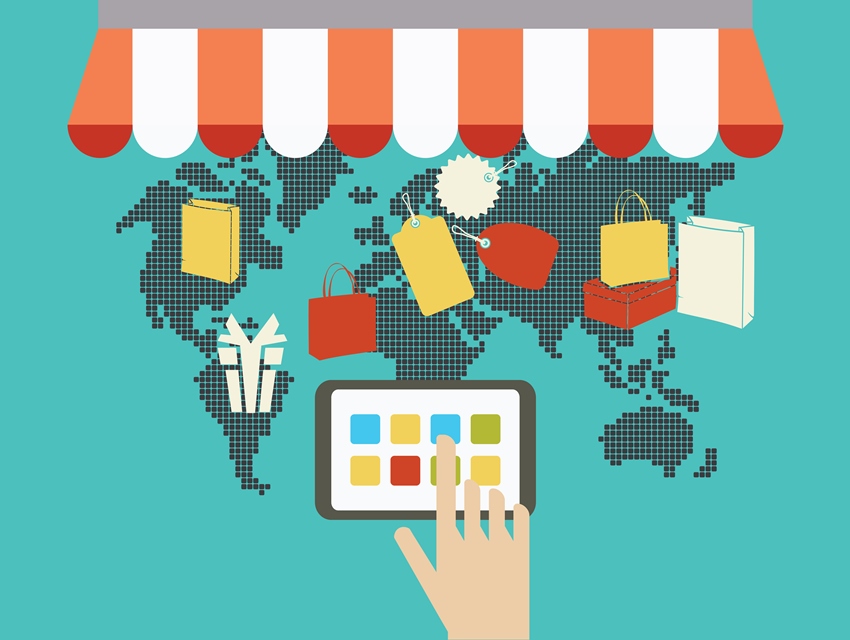 Cross-listing all the items that you are selling on Mercari, to Poshmark will help in increasing their visibility. Moreover, it will help you as a reseller to reach a wider audience, leading to more potential sales.
It Helps You Reach To Diverse Sets of Customers: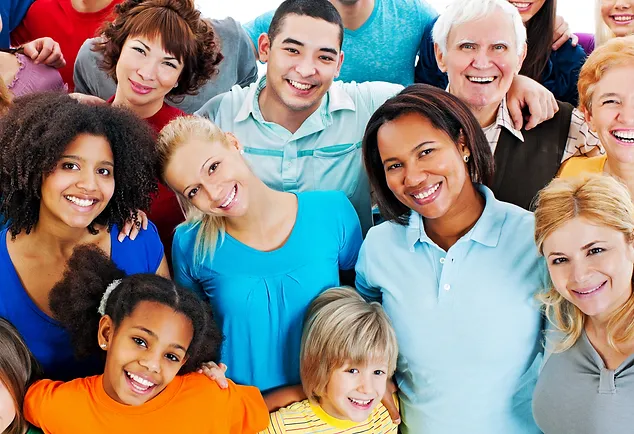 Both Mercari and Poshmark are different online marketplaces in so many different ways and that ultimately becomes an underrated benefit if you cross-list items from Mercari to Poshmark. The diverse buyer base of both online marketplaces gives you the leverage to cater to those customers who may prefer one marketplace over the other.
It Helps In Boosting Your Sales & Revenue: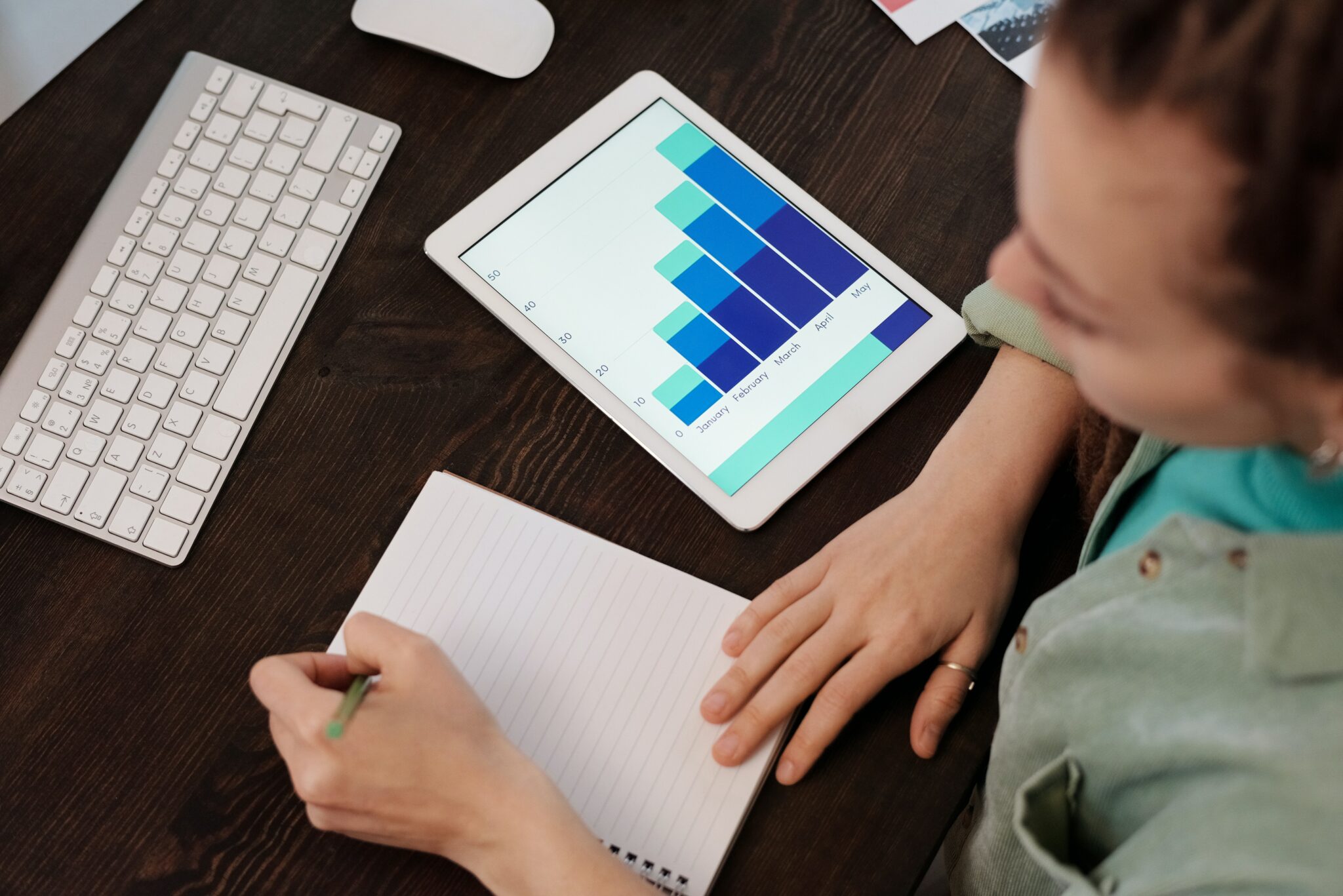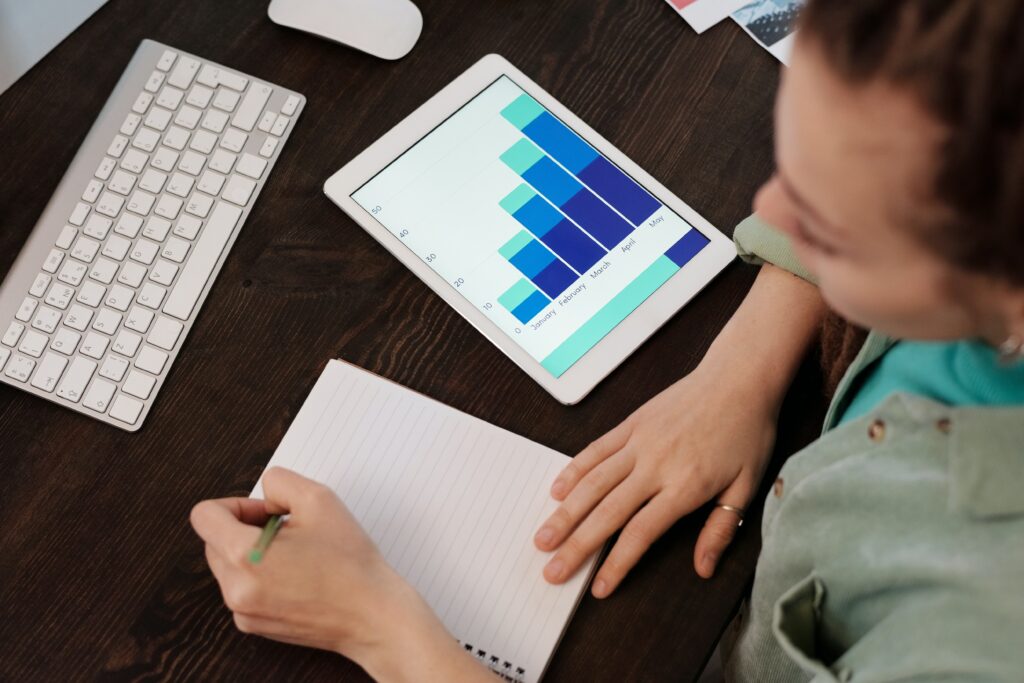 By having your items listed on both marketplaces, you can significantly increase your chances of selling items that may not be popular on one platform but may sell well on another. This will not just help you with increased sales but will also help you with increased revenue to upsell your business more efficiently.
It Helps With Better Inventory Management: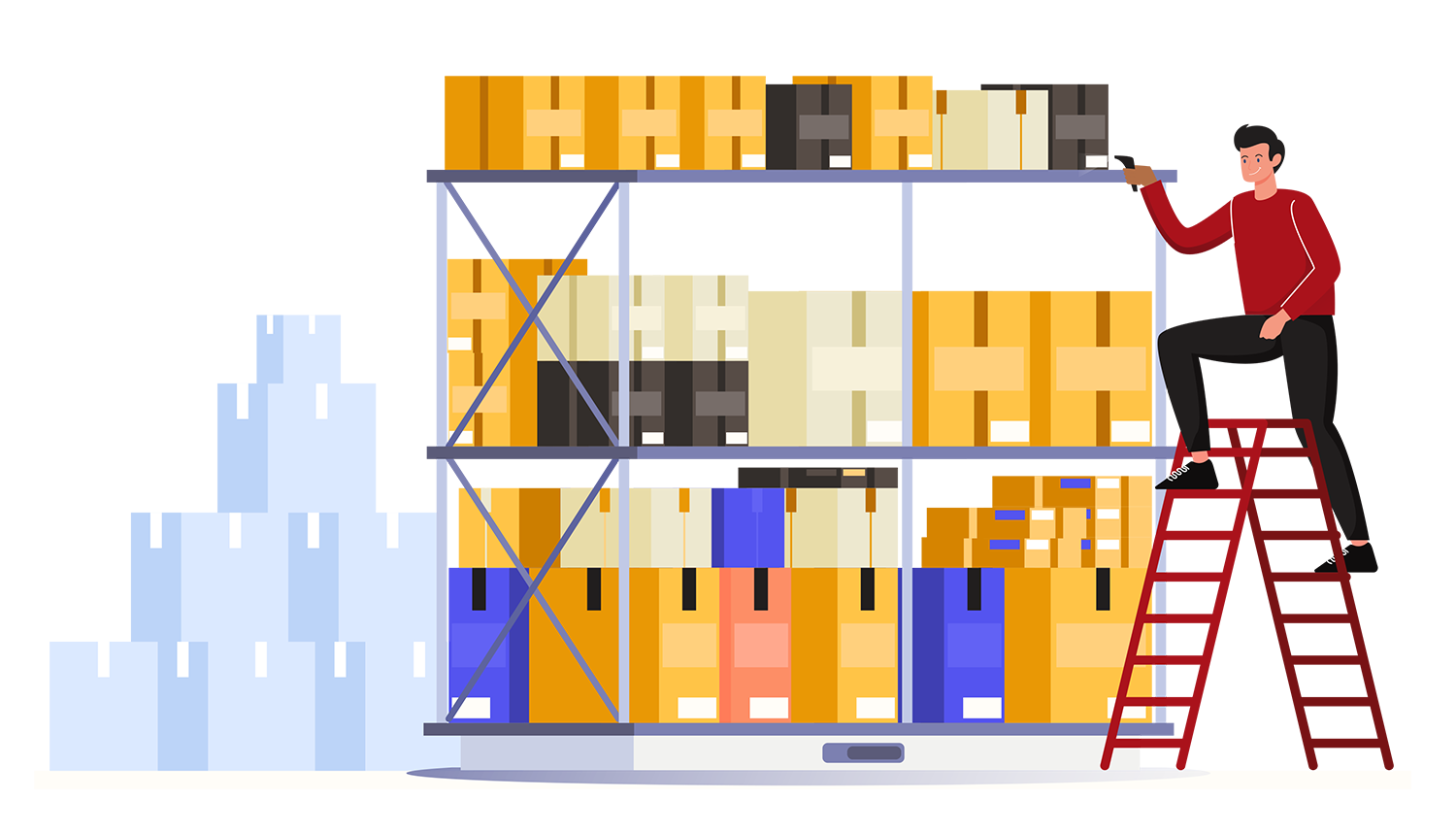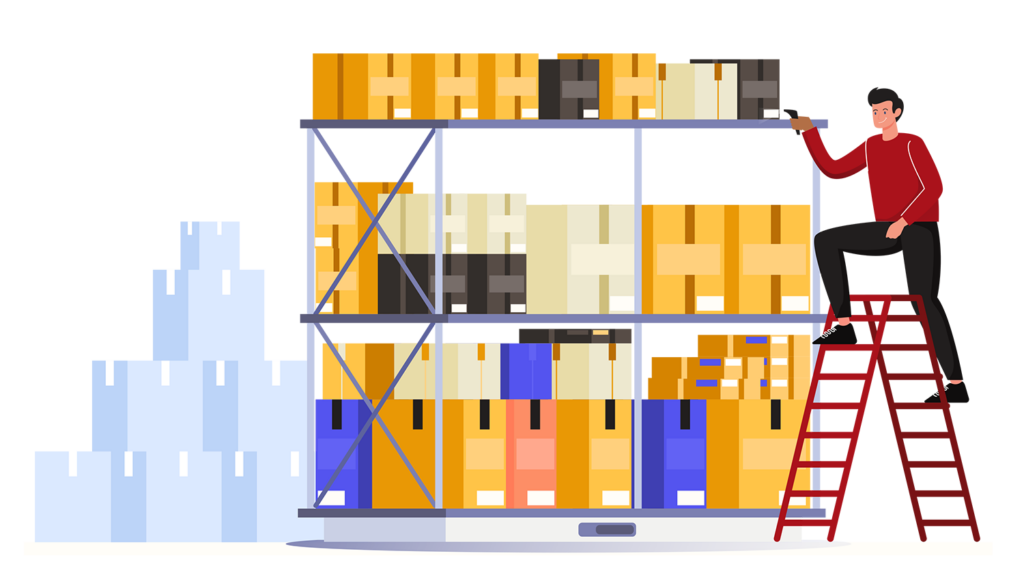 This may come as a surprise to you but cross-listing does help with better management of inventory if you know the smart way of selling. There are certain apps that let you cross-list items on multiple marketplaces. Meanwhile, allowing you to keep track of what items are selling well on each platform and better management of inventory to maximize your profits.
How to Cross-List Items from Mercari to Poshmark?
There are 2 basic ways through which you can cross-list your products on Poshmark from Mercari. These are:
Manual Cross Listing:
Manual cross-listing is a human process in which you need to take the product title, description, images, and other fields from your Mercari listing and upload them to Poshmark to relist that product.
Though the manual cross-listing method doesn't cost you anything, it's very time-consuming, as you need to manually upload each product one by one.
However, there are a couple of things that you can do to make the manual cross-listing task less hectic and more efficient.
This includes the use of a photo-editing app to crop and edit your photos, and a template or checklist to ensure all necessary information is included in each listing.
Cross Listing App:
A cross-listing app is a premium app that automates the process of cross-listing by enabling you to cross-list products from one online marketplace to another such as listing your Mercari products to Poshmark.
With a cross-listing app, you can simply connect your Mercari and Poshmark accounts, and the app will automatically upload your products to Poshmark for you.
There are various cross-listing apps for resellers available such as the Crosslisting app that you can install on your phone to import all your listings on Mercari and relist on Poshmark.
How to Use CrossListing App to Cross List Items from Mercari to Poshmark and Vice Versa?
Using the CrossListing app is super easy and even if you are using it for the very first time you will be able to cross list your items with these simple steps.
1- Install the CrossListing app on your phone by downloading the app from Google Play Store or Apple App Store.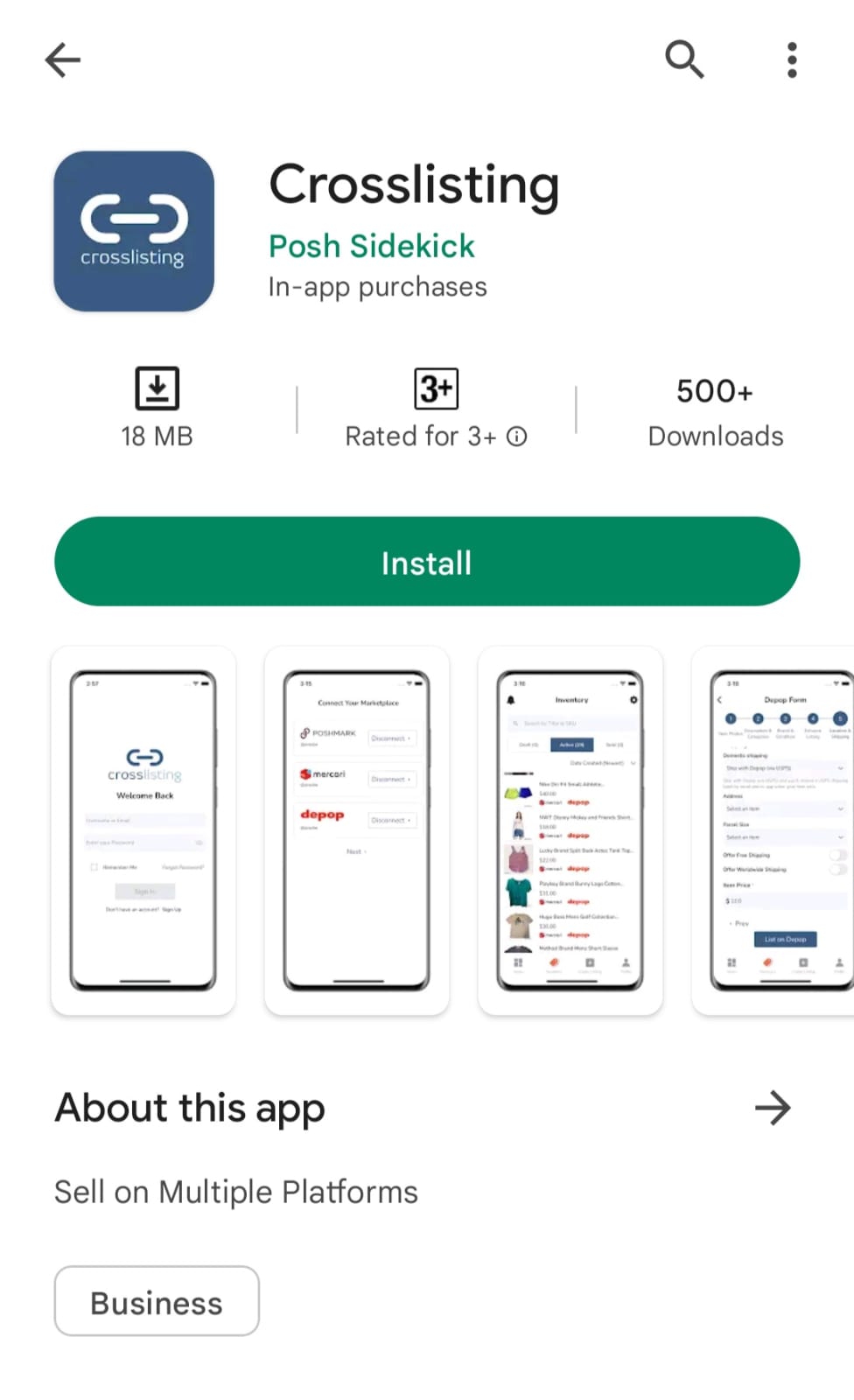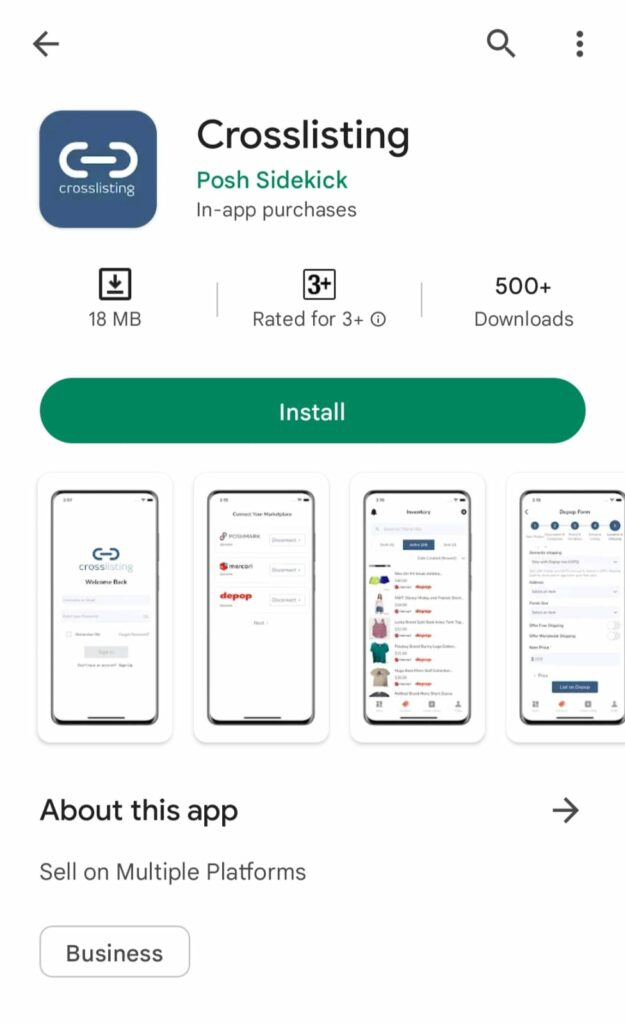 2- Connect the marketplaces that you want to import products from and cross list to (In our case we will be importing from Mercari and cross listings them to Poshmark).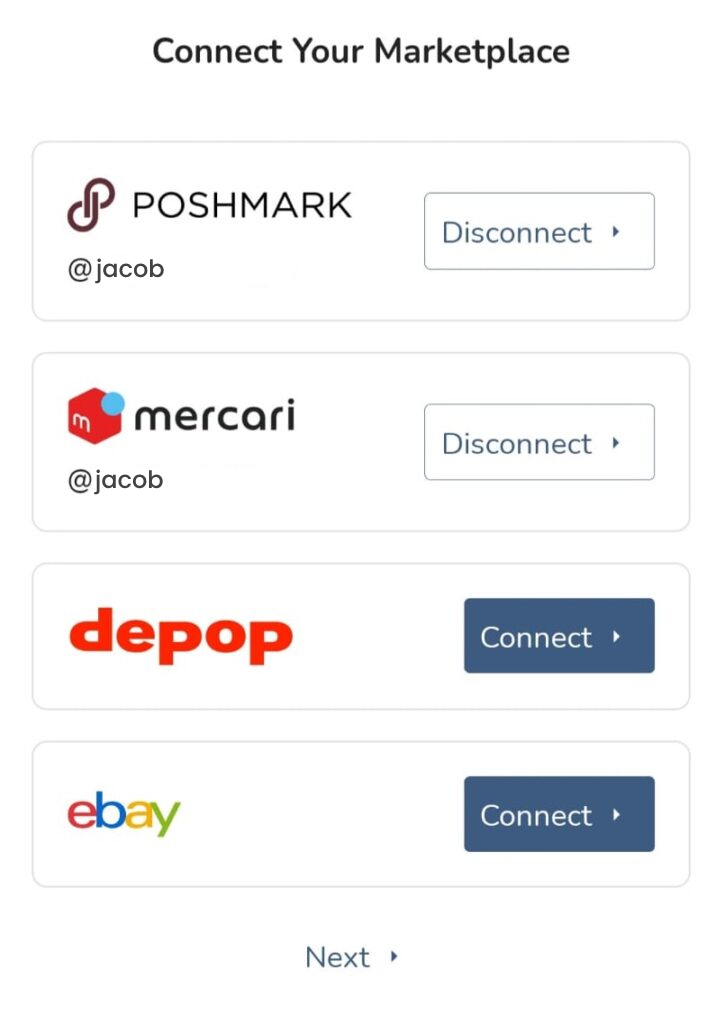 3- Then tap on the "Create Listing" icon at the bottom of the app screen.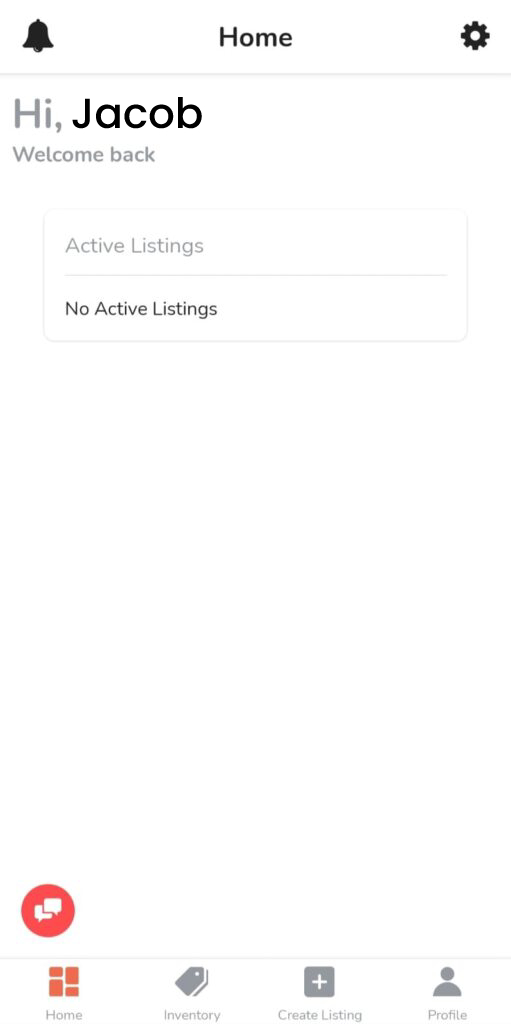 4- After that choose the marketplace that you want to import listings from (In our case it's Mercari).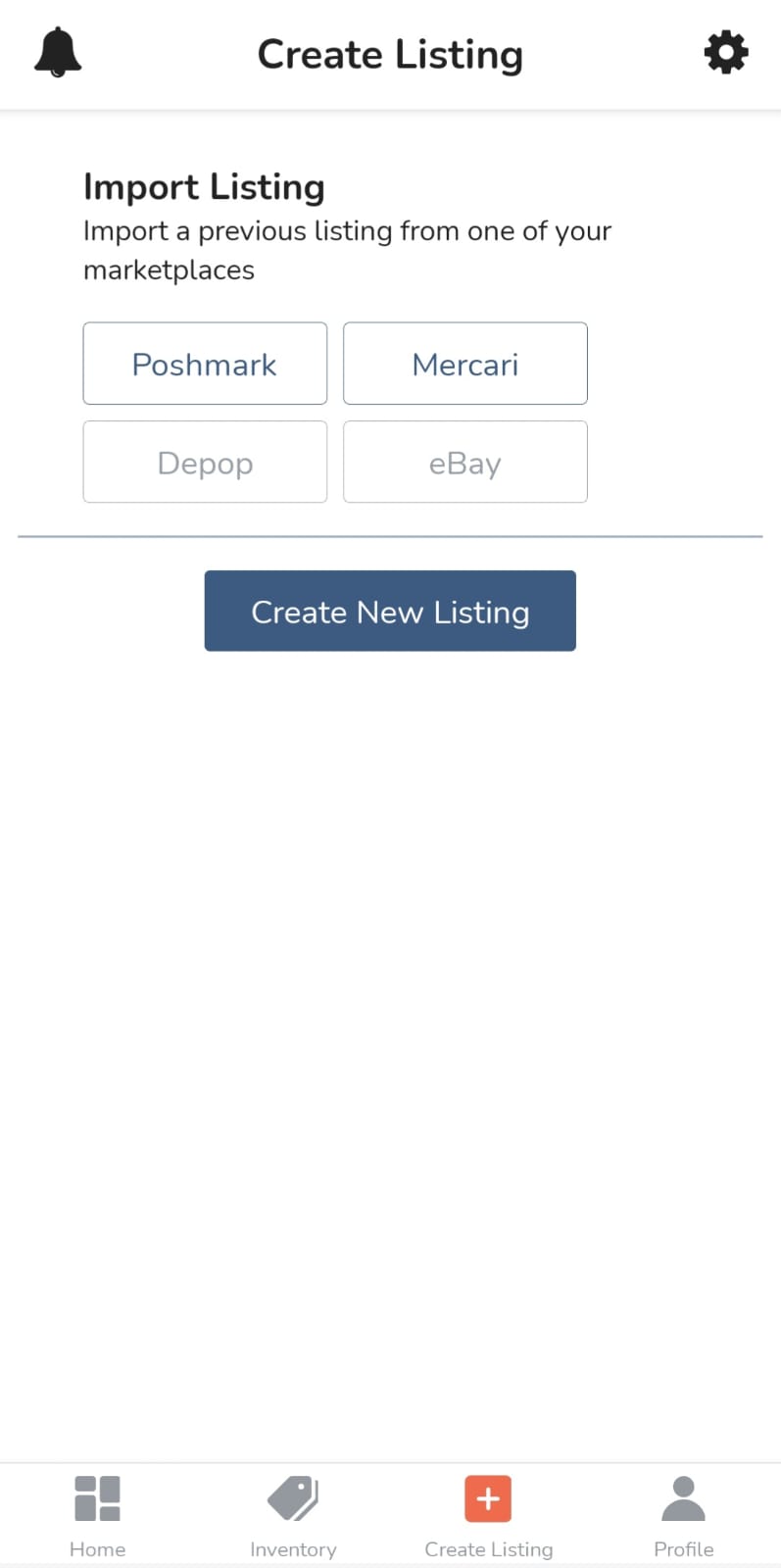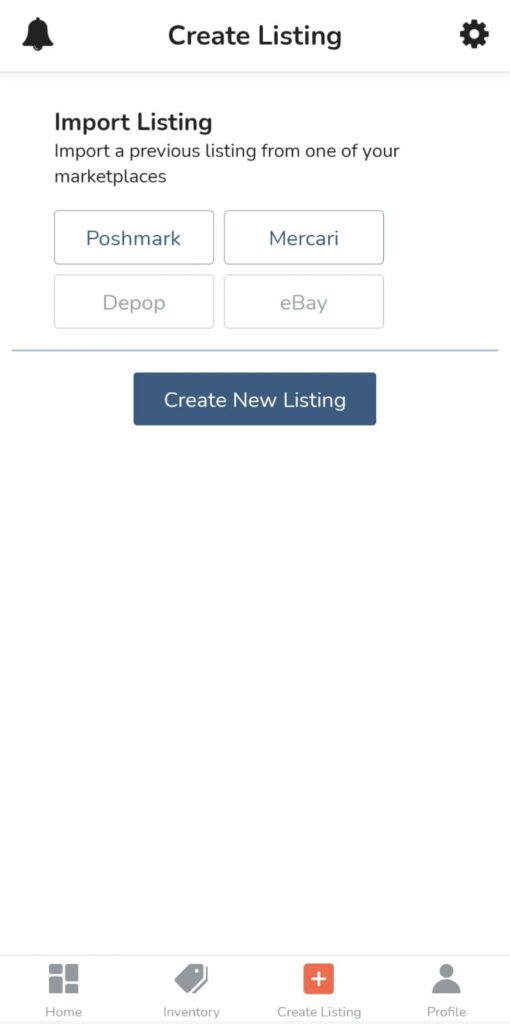 5- Now, select all the product listings that you want to cross list to your Poshmark closet.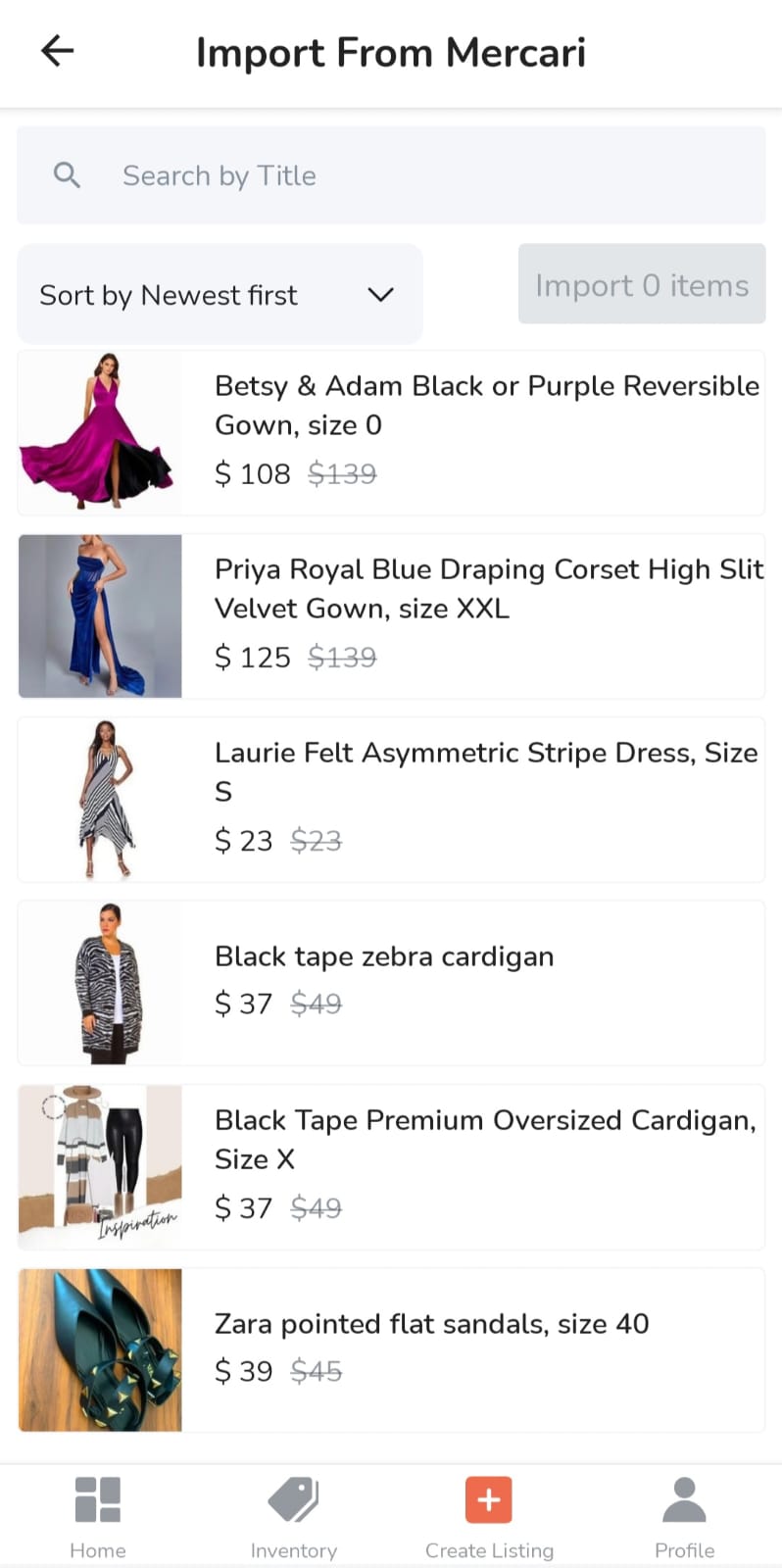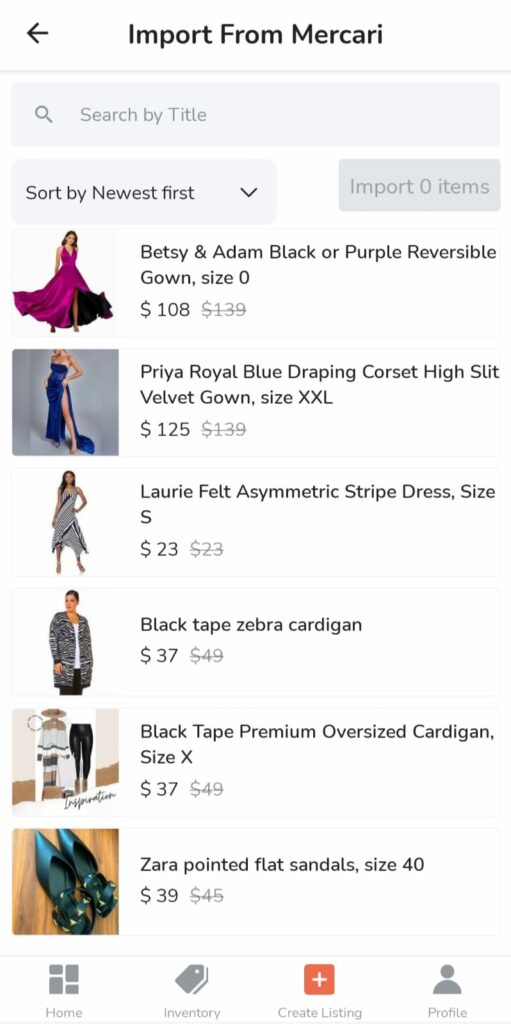 6- Once you are done importing product listings, you can make any changes to the imported listings if you want and then simply tap on the "Save" button.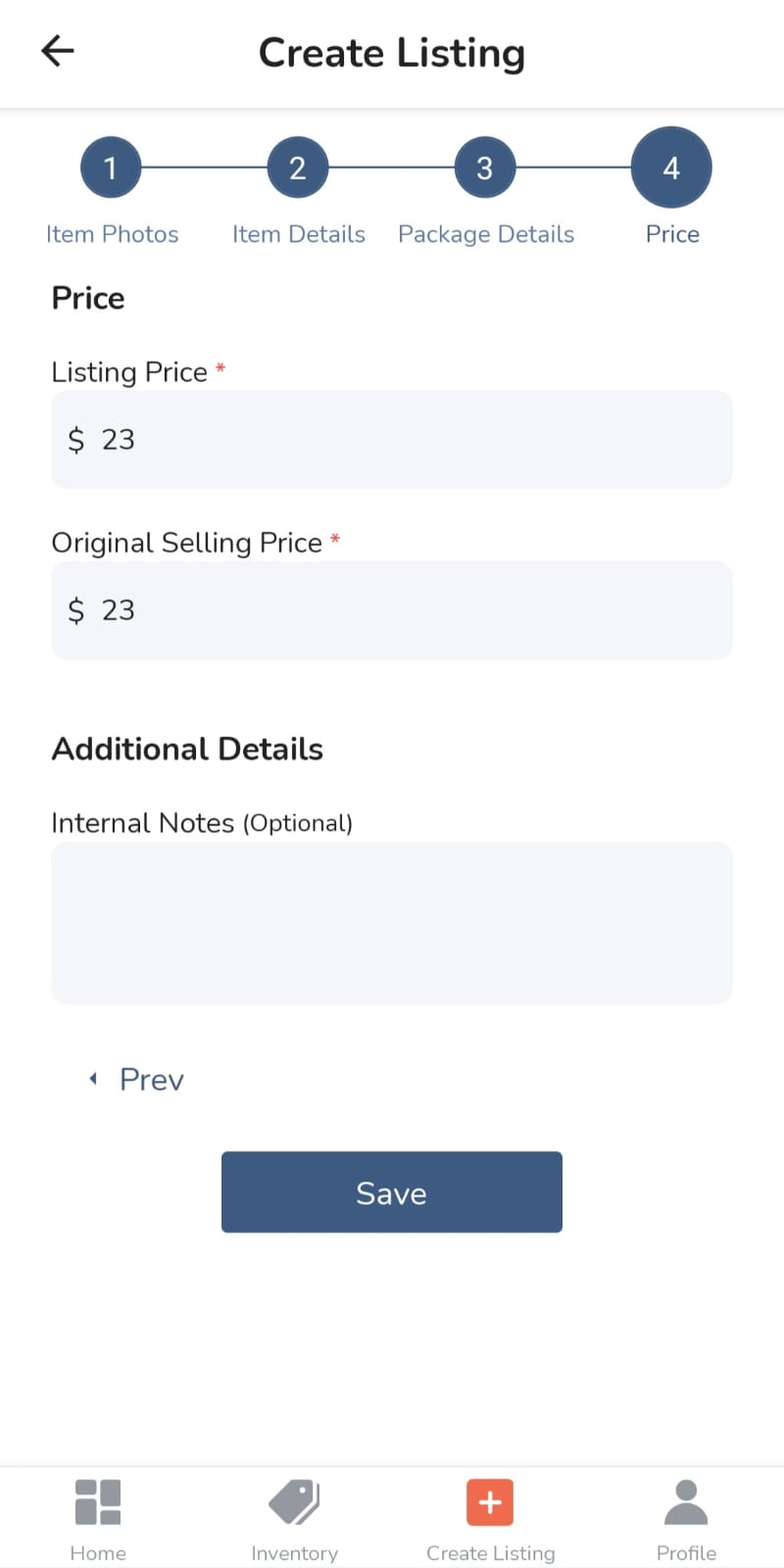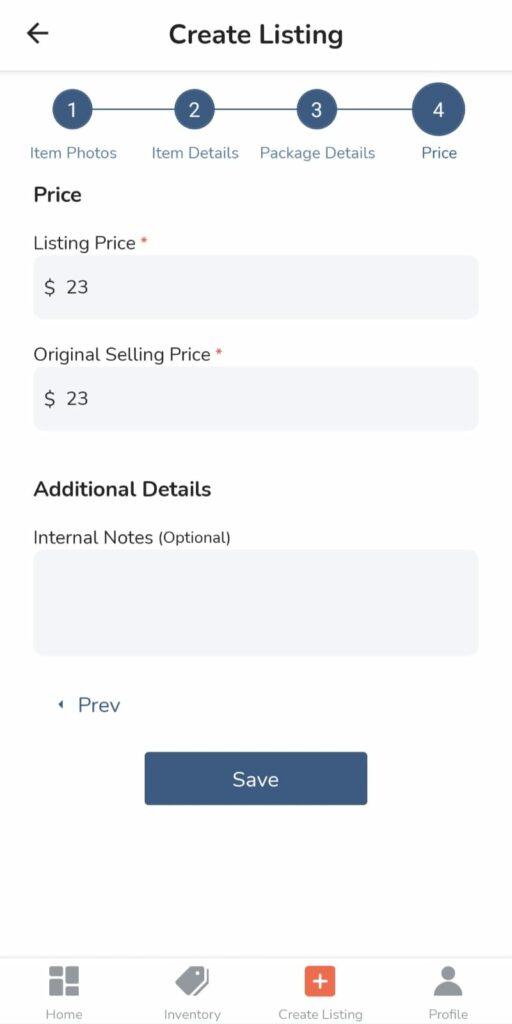 7- Hurray! Your Mercari product listings are now listed on Poshmark.
Why Choose the CrossListing App When There Are Other Apps Available Online?
While there are dozens of other cross listing apps available on the market, here are the 5 salient features of the CrossListing app that makes it the best of them all:
– Uncomplicated Listing Management:
The intuitive and interactive user interface of the CrossListing app not just makes it easy for you to manage all your product listings in one place but also enables you to track all the listing activities within the app.
– Bulk Cross Listing:
One of the best things about the Crosslisting app is that it enables you to import and cross list up to 20 listings at a time. That will help you to reach a wider audience and grow your business online at a rapid pace.
– Create Your Own Inventory:
While most of the cross listings apps available on the market just offer you an import listing feature, the CrossListing app also enables you to create your own inventory and cross post to different marketplaces.
– Multiple Marketplaces Supported:
At the moment, the CrossListing app offers support for three online marketplaces Poshmark, Depop, and Mercari. You can cross list or cross post vice versa from or to any of the marketplace.
– Built-In Auto Captcha Solver:
The CrossListing app has a built-in auto captcha solver within the app that allows you to cross list products seamlessly without getting frustrated by solving captchas after every few minutes.
6 Reasons Why Cross Listing Using an App Is Better Than Doing It Manually
– Efficiency: A cross-listing app helps in automating the process of cross-listing, making it much faster and more efficient than manual cross-listing.
– Accuracy: The use of a cross-listing app ensures that all cross-listing data is consistent across all online marketplaces, eliminating the possibility of inconsistencies and ensuring that all data is accurate and up-to-date.
– Time-saving: While doing cross-listing manually takes a lot of time, a cross-listing app saves both your time and effort. With the app, all the cross-listing tasks can be completed in a fraction of the time it takes to complete them manually.
– Scalability: If you are an online marketplace seller looking for rapid scalability then a cross-listing app can help you with it by enabling you to cross-list your products across multiple marketplaces. Making it easy for you to scale up your cross-listing efforts as needed.
– Listing Management: Most of the cross-listing apps available on the market provide a centralized management system within the app to manage cross-listing data. This makes it easier for sellers to keep track of all cross-listing activities and data in one place.
– Cost-effective: While most of the cross-listing apps that you will find online are paid apps they are still very cost-effective. The reason is that they eliminate the need for manual labor and reduce the risk of errors, making them a more affordable option for cross-listing.
Conclusion:
Cross-listing your Mercari products to Poshmark is a great way to expand your reach and take your reselling business toward upselling.
Both manual cross-listing and cross-listing apps have their pros and cons, and the best option for you will depend on your specific needs and preferences.
For instance, if you have a large number of products and are looking to save time then a cross-listing app is definitely a better option for you to go with.
No matter if you choose manual cross-listing or a cross-listing app, be sure to follow best practices for product listings and keep your descriptions accurate and up-to-date.
Happy cross-listing!
Frequently Asked Questions (FAQs)
Which marketplace is better to sell on Mercari or Poshmark?
The better marketplace for selling depends on the type of items you want to sell and your personal preferences. Mercari tends to be more suitable for selling new and used everyday items, while Poshmark specializes in fashion and clothing items. So you should consider listing your items on both platforms to reach a wider audience.
Is The Cross Listing App free to use?
No, the CrossListing app is a premium service that offers various cross listing packages starting from $5.99. However, if you are a new user, you can avail the free trial in which you will get to cross list up to 50 items with all marketplaces supported.
Is cross listing from Poshmark to Mercari a good idea?
Cross-listing from Poshmark to Mercari is indeed a good idea. By listing your items on both platforms, you can potentially reach a wider audience and sell more products. However, it is important to keep in mind that each marketplace has its own unique features and customer base, so you may need to adjust your listing strategies and pricing accordingly.