The release of Greta Gerwig's Barbie movie has inspired a new cultural phenomenon known as "Barbiecore," sweeping through theaters and captivating the world's attention.
The online searches for "Barbiecore" have increased rampantly in the past couple of months which shows how massive the trend is, not just in the US but globally.
Talking about Pinterest, searches for the term "Barbiecore" have increased by 488% since this year's March. Moreover, hashtags like #PinkDecor have seen a surge of up to 85% in recent months on TikTok.
This smashing and unprecedented popularity of the Barbiecore trend brings a great opportunity for online resellers to bring in lots of sales.
So in today's blog, we will uncover what is Barbiecore trend and how you as an online reseller, can use this popular trend to increase your sales this season.
What is Barbiecore Trend?
Barbiecore is a trend characterized by the resurgence and widespread embrace of vibrant pink, particularly hot pink, in various aspects of fashion, beauty, and lifestyle.
This trend draws inspiration from the iconic Barbie doll and her signature pink color palette, celebrating and incorporating this vivid hue into modern aesthetics.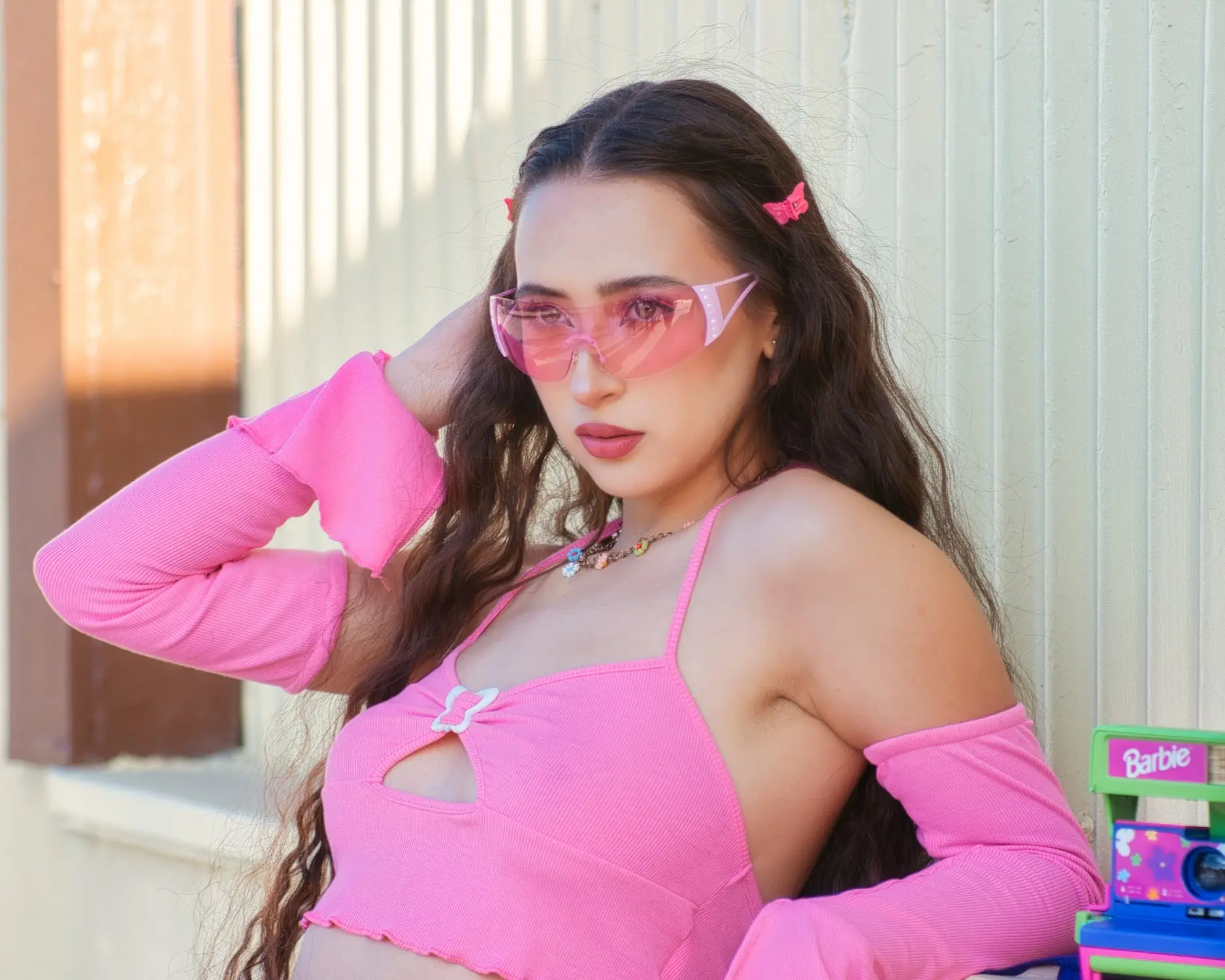 The Barbiecore trend is indeed the biggest trend of 2023, as it has taken the whole world by storm. Red carpets, retail stores, or Instagram, Barbiecore is making waves everywhere, bringing back Barbie's nostalgia.
Wherever you see, everyone is embodying hot pink elements into their clothing, makeup, accessories, and even interior décor to follow the Barbiecore trend.
The trend not only reflects a bold and confident embrace of femininity but also a desire to stand out and make a statement through striking color choices.
5 Ways You Can Maximize on Barbiecore Trend to Boost Your Sales
1- List New Items That Resonate With Barbiecore Trend:
Capitalizing on the Barbiecore trend involves staying updated with what's in fashion and aligning your product offerings accordingly.
Research the Barbiecore trend thoroughly to understand its key elements, such as pastel colors, retro aesthetics, and Barbie-inspired themes.
Try to list new items in your online shop that incorporate elements related to Barbie and pink, like this Barbie pink mini dress:
Also, keep an eye on social media platforms, fashion blogs, and other trendsetting sources to ensure your items appeal to the Barbiecore trend followers.
2- Add "Barbie" Keywords to Your Listings:
Keywords play a mighty role in driving traffic to your listings. Add relevant Barbie-related keywords to your product titles, descriptions, and tags.
You can use keywords like Barbiecore, retro Barbie, pastel pink, vintage doll, and others in your listings to make them go viral, especially on social commerce platforms like Poshmark and Mercari.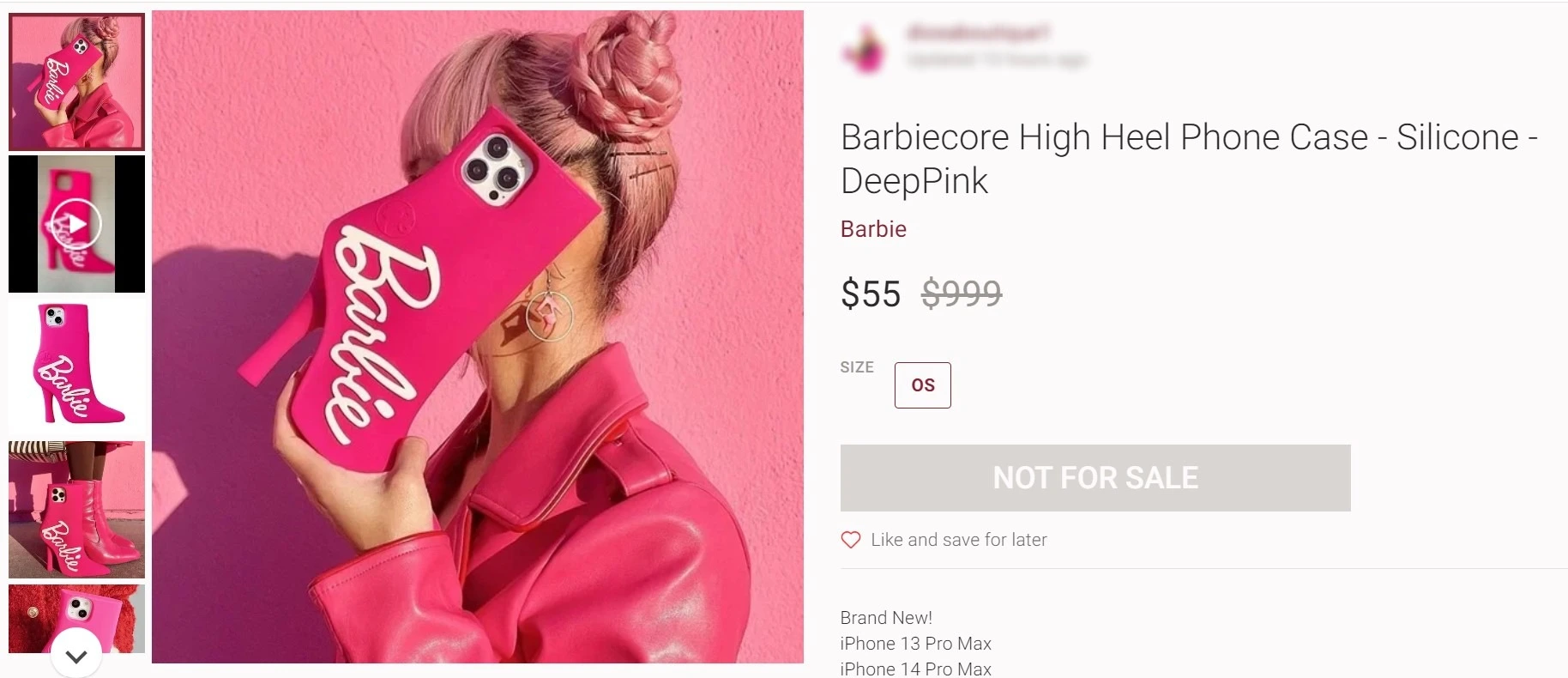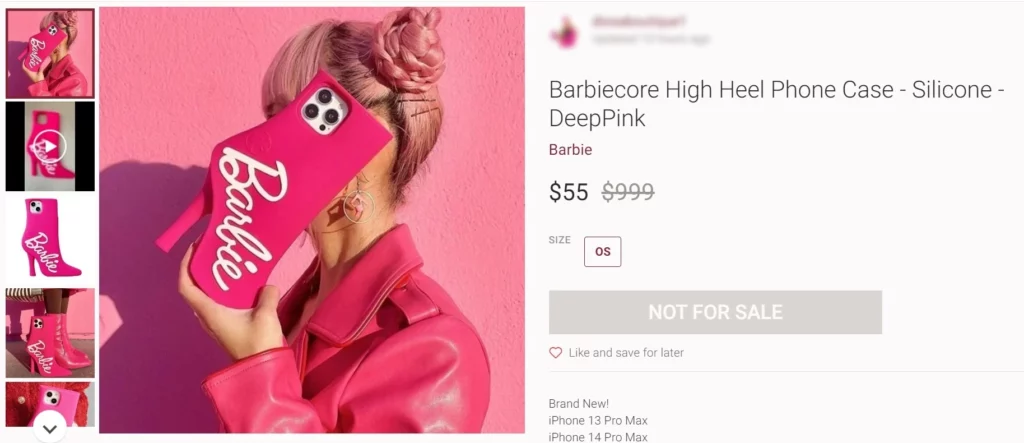 However, be sure to use keywords naturally and avoid keyword stuffing, as it can negatively impact not just the search rankings of your listings but also the buyers' experience.
3- Relist Your Barbie/Pink Items:
Relisting items that are previously unsold can help breathe new life into them. It refreshes your listings to increase their visibility in search results which helps in attracting new buyers.
By optimizing your old listings according to the Barbiecore trend and relisting them, you can make them relevant and appealing to the market demands.
If you think relisting is a hectic task, then we recommend you to use the relisting feature available in the Crosslisting app.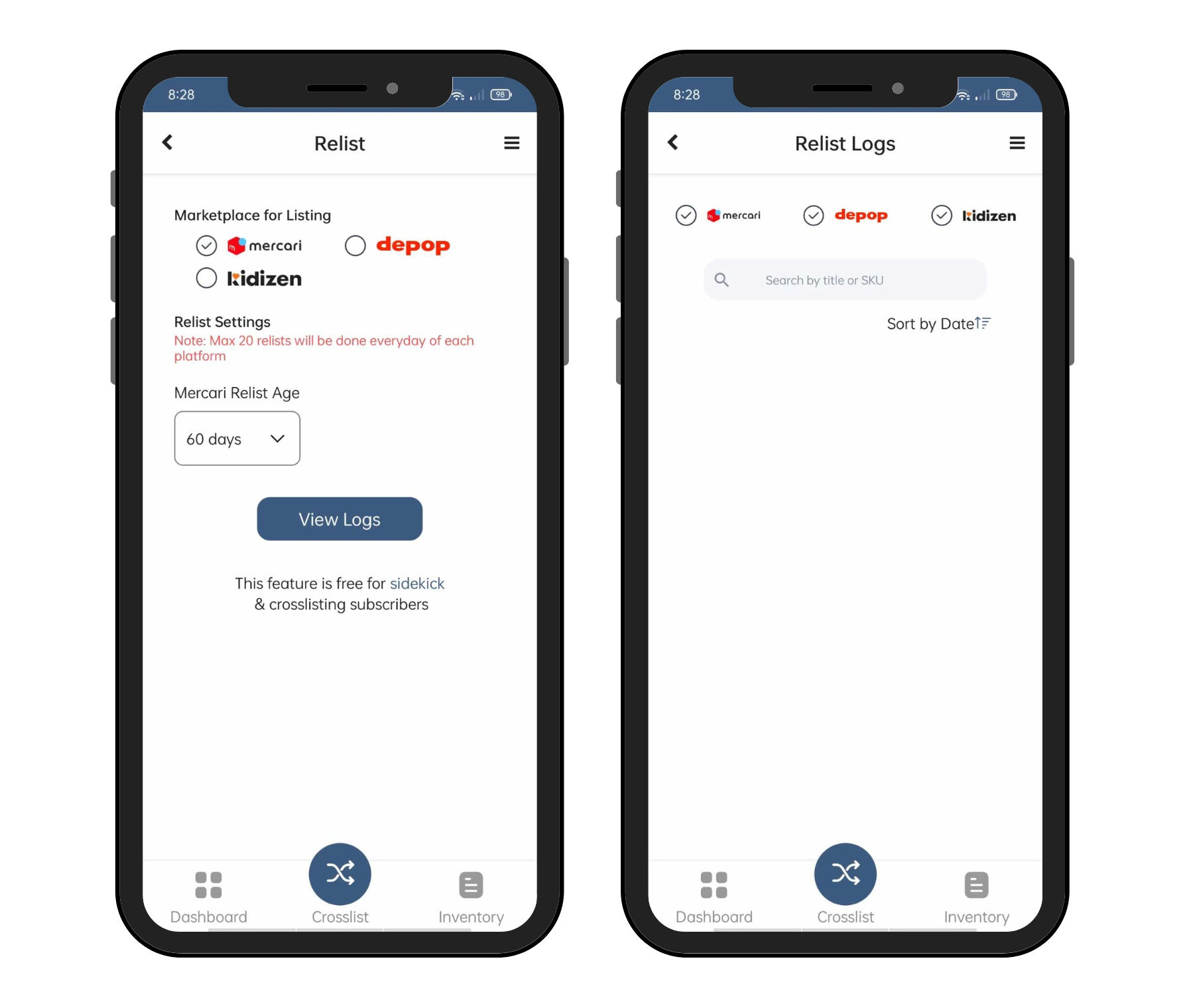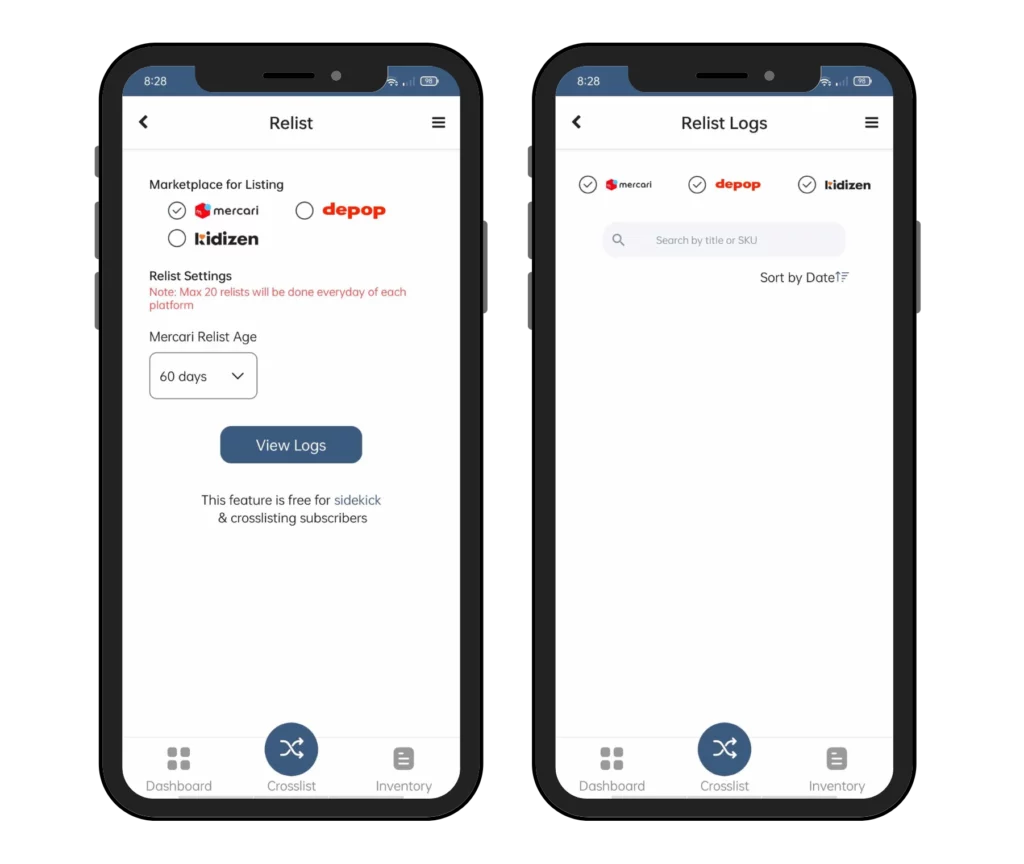 With Crosslisting's relisting feature, you can relist your old items on multiple marketplaces like Depop and Mercari, and see a surge in sales.
4- Bring Your Pink Color Items To The Front:
Highlighting your Barbie-themed pink color items can create a visually engaging storefront that immediately captures the essence of the trend.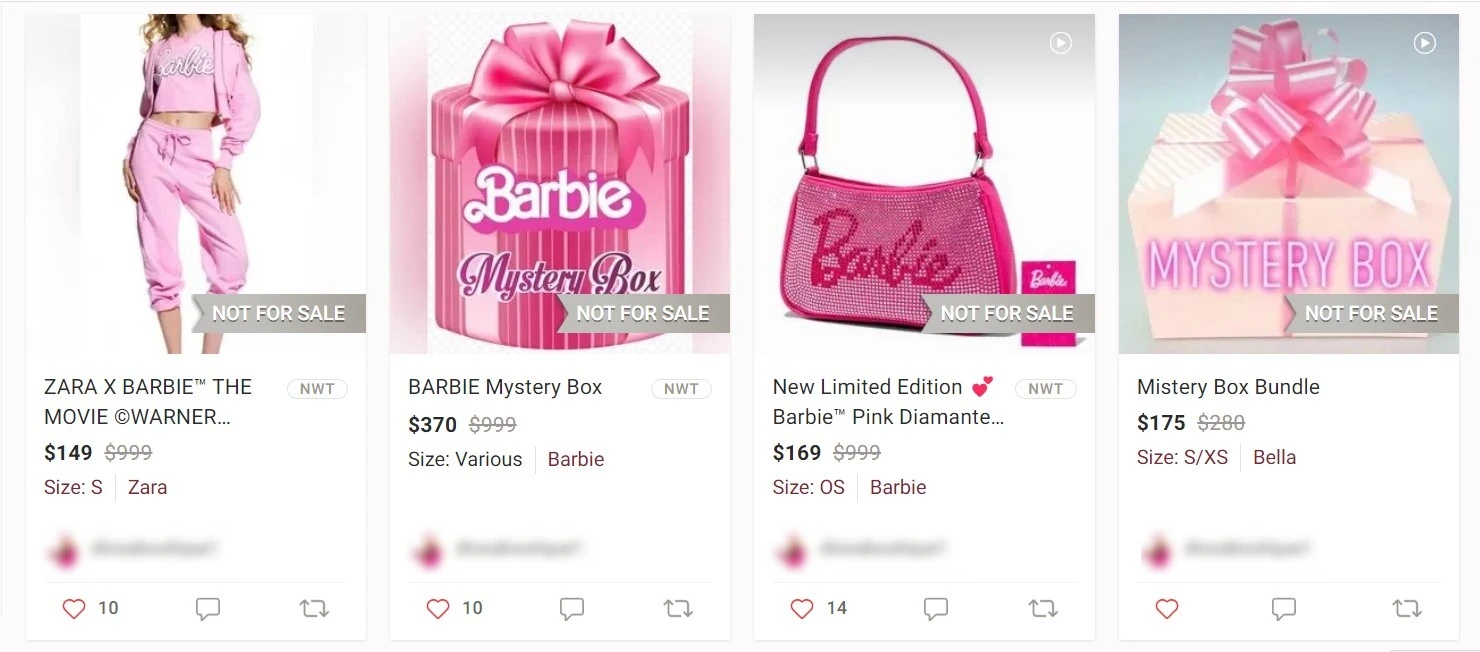 No matter if you're selling on Poshmark, Mercari, or eBay, consider rearranging your shop layout to feature the Barbie-themed items prominently.
This will not just help in attracting the attention of buyers that are obsessed with Barbie but also encourage them to explore everything available in your online shop.
5- Do Image Optimization:
High-quality, clear, and visually appealing images play the most important part in e-commerce. That's why, if you want to make your Barbie items stand out, you need to make their product images look better by using a clean white background.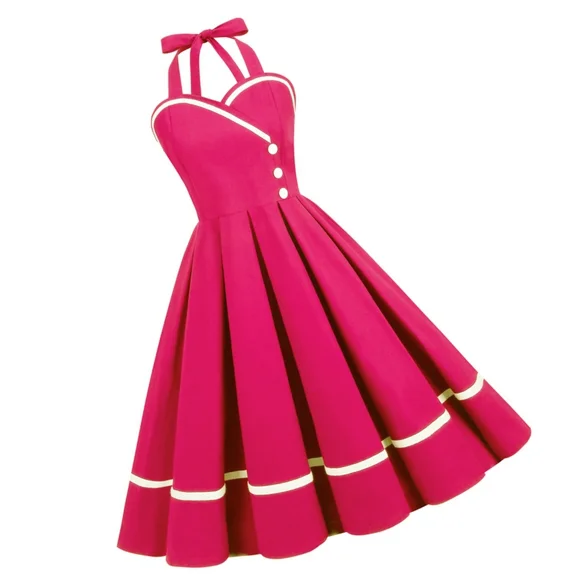 Moreover, when naming your product photo files, incorporate relevant keywords that describe the product, its style, and the Barbiecore trend. These keywords can contribute to search engine optimization (SEO) and enhance the discoverability of your listings for potential buyers.