If you're on the hunt for the hottest items to resell online in 2023, then you've definitely come to the right place. Because in this blog, we're going to unveil to you some of the best BOLO brands to resell in 2023.
Our curated list of the 7 best BOLO brands is well-researched and will surely help you in making a lot of money reselling online. Each of the brands that we featured in our BOLO list is currently in demand. No matter, if you are reselling on Poshmark, Mercari, or eBay, selling items from these brands will get you sales in 2023.
What Are BOLO Brands?
BOLO Brands, which stands for "Be On The Lookout For" brands, refer to a curated list of specific brands that resellers actively look out for when sourcing inventory for online reselling.
The concept behind BOLO brands is to focus on brands that have a high resale value or offer a favorable return on investment.
Each reseller creates his own personalized list of BOLO brands, which includes brands he believes have the potential to yield profitable results.
The process of creating a BOLO list is pretty straightforward. Resellers just have to compile a list of brands that capture their interest and are known for holding value well in the resale market.
That list serves as a guide to help resellers quickly identify items from their BOLO brands while sourcing inventory.
The idea is that by honing in on specific BOLO brands, resellers can make the sourcing process smooth and efficient while also increasing their chances of finding valuable items to resell.
Rather than aimlessly searching through various items, resellers can focus their attention on products from the brands listed on their BOLO list to maximize their efficiency and the potential for higher profits.
Top 7 Best BOLO Brands to Resell Online
1- Gucci (For Women's Clothing)

Gucci is a prestigious Italian fashion brand renowned for its luxurious and stylish women's clothing. Founded in 1921, Gucci has consistently maintained its reputation for opulence, craftsmanship, and innovation.
Their women's clothing lines feature a mix of classic and contemporary designs, often adorned with the iconic double-G logo or distinctive patterns like the Flora motif. When reselling Gucci women's clothing, consider the following:
Craftsmanship: Gucci is synonymous with high-quality craftsmanship. Detail-oriented stitching, premium fabrics, and meticulous finishing are hallmarks of the brand.
Exclusivity: Gucci's limited edition or runway pieces can be especially valuable due to their exclusivity and unique design elements.
Branding: The Gucci logo and branding carry significant weight. Highlight recognizable logos or patterns in your product listings.
Authenticity: Due to its popularity, Gucci items are sometimes counterfeited. Verify the authenticity of the items you're reselling to maintain buyer trust.
2- The North Face (For Men's Clothing)

The North Face is a beloved clothing brand, especially for outdoor enthusiasts and adventurers. Their men's clothing collections are designed to withstand anything while offering comfort and functionality. Here are a few things to consider when reselling men's clothing from The North Face:
Durability: Emphasize the durability of The North Face clothing items, particularly their use of high-quality materials and construction that is particularly suitable for outdoor activities.
Technical Features: Highlight features such as waterproofing, insulation, and breathability that contribute to the brand's performance-oriented design.
Versatility: Some of The North Face's pieces can be worn both outdoors and in urban settings, making them versatile options for various occasions.
3- Kate Quinn (For Kid's Clothing)

Kate Quinn is a kid's apparel brand that focuses on eco-friendly and trendy children's clothing. Their clothing items not just prioritize comfort and sustainability but also style. So when reselling Kate Quinn kid's clothing online, do focus on the following aspects:
Organic Materials: Highlight the use of organic fabrics and non-toxic dyes, which can be appealing to environmentally conscious parents.
Design Aesthetics: Showcase the brand's adorable and fashionable designs, which cater to modern parents looking for chic clothing options for their children.
Gender-Neutral Options: Kate Quinn often offers gender-neutral styles, appealing to parents who prefer more inclusive clothing choices for their kids.
4- Lululemon (For Active Wear)

Lululemon is synonymous with activewear that seamlessly combines fashion and function. Moreover, their men's and women's activewear is designed for both workouts and casual wear. So when listing activewear from Lululemon, keep these things in mind:
Functional Fabrics: Highlight the use of sweat-wicking, breathable, and stretchy fabrics that contribute to a comfortable and performance-driven workout experience.
Athleisure Trend: Focus on how Lululemon's designs transition effortlessly from the gym to everyday activities, capturing the athleisure trend.
Fit and Comfort: Mention Lululemon's emphasis on fit and comfort appeals to individuals searching for activewear that enhance their athletic performance while looking stylish.
5- Nike (For Footwear)

Nike is a global leader in athletic footwear, known for its innovative designs and cutting-edge technology. Their women's and men's footwear ranges from sports shoes to lifestyle sneakers. Here are a couple of things that you should consider when reselling Nike footwear online:
Innovative Technology: Highlight any unique feature such as cushioning, support, or performance-enhancing technology integrated into the Nike shoes.
Sneaker Culture: Many Nike releases are highly anticipated and sought after by sneaker lovers. If you have limited-edition releases and celebrity collections, list them for premium prices.
Versatility: Showcase how Nike shoes can be worn for both athletic activities and as fashionable streetwear to cater to a wider audience.
6- Michael Kors (For Handbags)
 
Michael Kors is a renowned fashion brand that is best known for its luxurious handbags and fashion accessories. Their range of handbags often features sleek and sophisticated designs suitable for various occasions. Take the below factors into consideration when online reselling luxury handbags from Michael Kors:
Design Elegance: Highlight the brand's commitment to sophisticated and modern designs that cater to everyone who is on the quest for luxury handbags.
Quality Materials: Emphasize the use of premium materials like leather and attention to detail in stitching and hardware.
Functionality: Most Michael Kors handbags are designed with practical features such as multiple compartments and durable straps. Do mention this detail as it will help you get a higher price for your item.
7- Pandora (For Jewelry)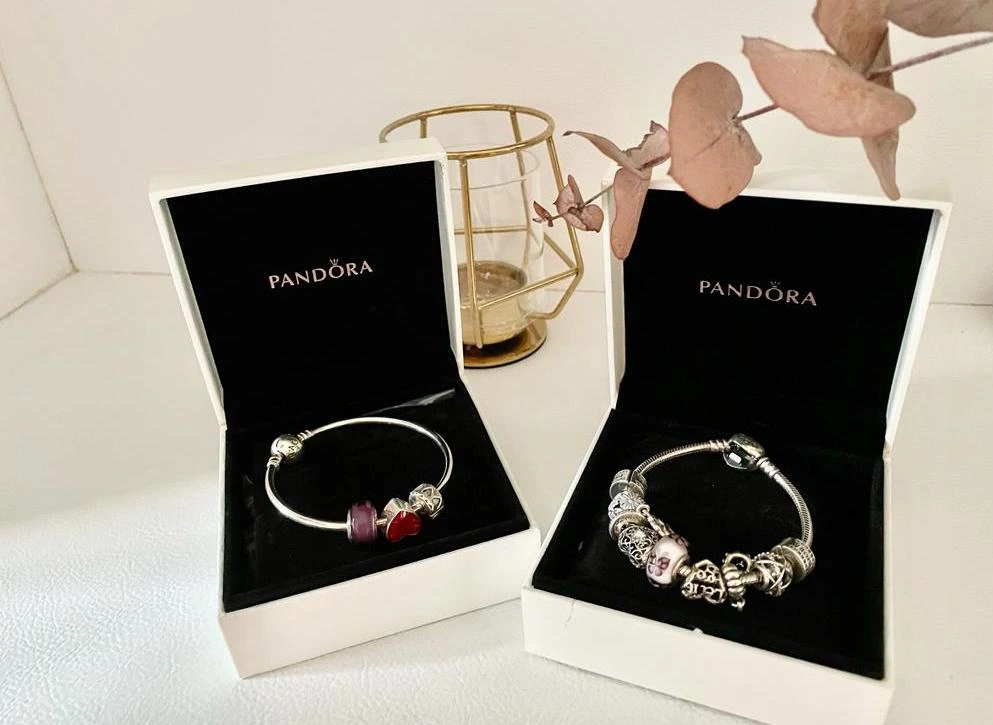 Pandora is widely known for its customizable charm bracelets and a wide range of handcrafted jewelry pieces. Their jewelry items include bracelets, rings, and necklaces with contemporary designs. When listing Pandora jewelry for reselling, do mention these things in your listing:
Customization: Promote the ability to personalize, mix, and match different jewelry pieces to create a unique and meaningful look.
Quality Craftsmanship: Highlight the craftsmanship and attention to detail that goes into creating each piece of jewelry.
Symbolism and Meaning: Discuss how Pandora jewelry can hold sentimental value, making them excellent gifts for loved ones.
Final Words:
As reselling continues to redefine retail, these 7 BOLO brands have emerged as the stars brands. Seamlessly blending fashion-forward designs with unparalleled demand, they present a golden ticket for resellers.
From cult-favorite streetwear to exclusive luxury labels, this curated list has all the brands to offer you a blueprint for success. No matter, if you're reselling fashion items full-time or doing it as a lucrative side hustle, hitch your wagon to these brands for a profitable online reselling journey.